The Extra Extraordinary is out! Check for this week's Senior Spotlights, Scholarship Opportunities, and Announcements.
https://www.smore.com/hdnk3

The 2020-2021 cheerleaders are as follows: Presley Vernon Avery Meers Hannah Smithwick McKenna Oglesby Ashtyn Cooley Ava Milllette Carly Newman Skyla Odom Congratulations!!!
Due to current school closures, Eula Elementary is using the following Google Form to inquire about Pre-K and Kindergarten enrollment numbers for the 2020-2021 school year. Use the below link to register.
https://forms.gle/YvJjSymbLFF17Nzu6
It's School Nurse Day. We Love our school nurse today and everyday! Thank you Mrs. King for all you do. #PiratePride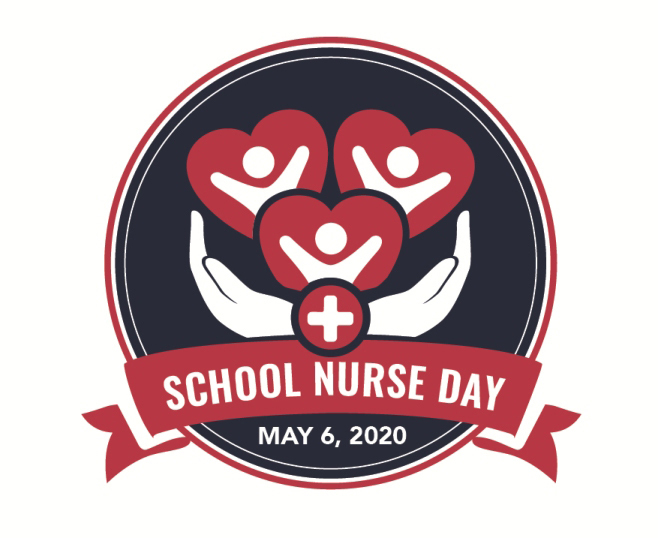 In honor of Teacher Appreciation Week, ETAPP would like to offer you several opportunities and ideas to show your appreciation. Please visit the ETAPP facebook page for teacher Amazon wish lists and other free ideas.
Remember that school lunch pickup for this weeks worth of lunches is today from 11:00-1:00 at the elementary drop off.

We are extending the deadline to order 2019-2020 yearbooks. If you have not ordered your yearbook we are still collecting orders until May 30th. Please fill in the attached order form and mail it to Eula ISD, Attention: Yearbook 6040 FM 603, Clyde Texas along with a check or money order. Books are $50 each plus $5 if you want a name put on the cover.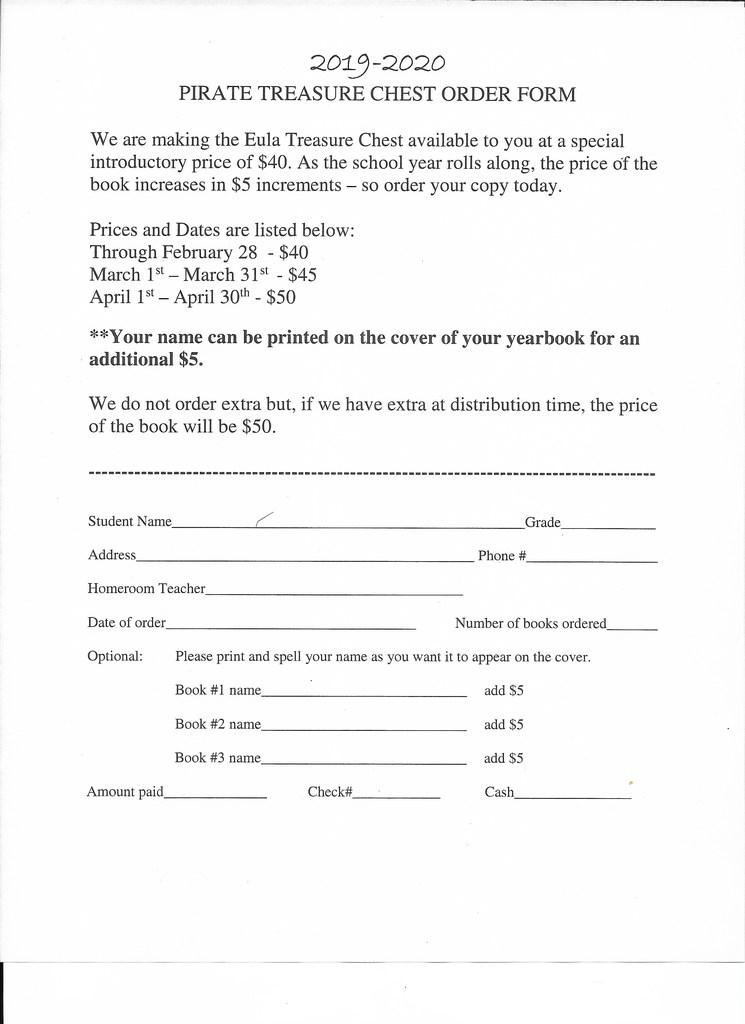 Attention Seniors and Parents of Seniors: We are committed to honor the accomplishments of our soon to be graduates. Eula ISD's plan is to hold an in person graduation on May 22. We are currently weighing different options, and working to come up with a plan that honors our seniors, and maintains the safety of everyone. As we know more, we will be in contact.
Mr. Danser's 4th grade class Imagine Math Facts classrooms just scored the biggest GOAL of their school year! Mr. Danser's 4th Grade classrooms worked extremely hard mastering their facts and increasing their fact fluency. They have earned the title of "Imagine Math Fact Cup Classroom Winners" for their fact fluency. They will receive a Pizza Party upon their return to school in August, courtesy of Imagine Math. Congratulations to Mr. Danser's 4th grade classrooms for their amazing efforts this Spring. Mastering your facts is the biggest GOAL you can achieve with Imagine Math Facts! (This was a state and nation wide contest)

This year's cheer/mascot tryouts will be held differently this year. If you are interested in trying out for cheerleader, please contact Coach Thompson via e-mail by Friday, May 1st to get details at
gordonj@eulaisd.net
. Tryouts will be conducted on Tuesday, May 5th virtually. Please direct all questions to Coach Thompson.
Eula Elementary Grading Rubric for final six weeks of 2019-20. Hopefully this provides some clarification to you as parents as to what we are looking for in a Pass/Fail situation.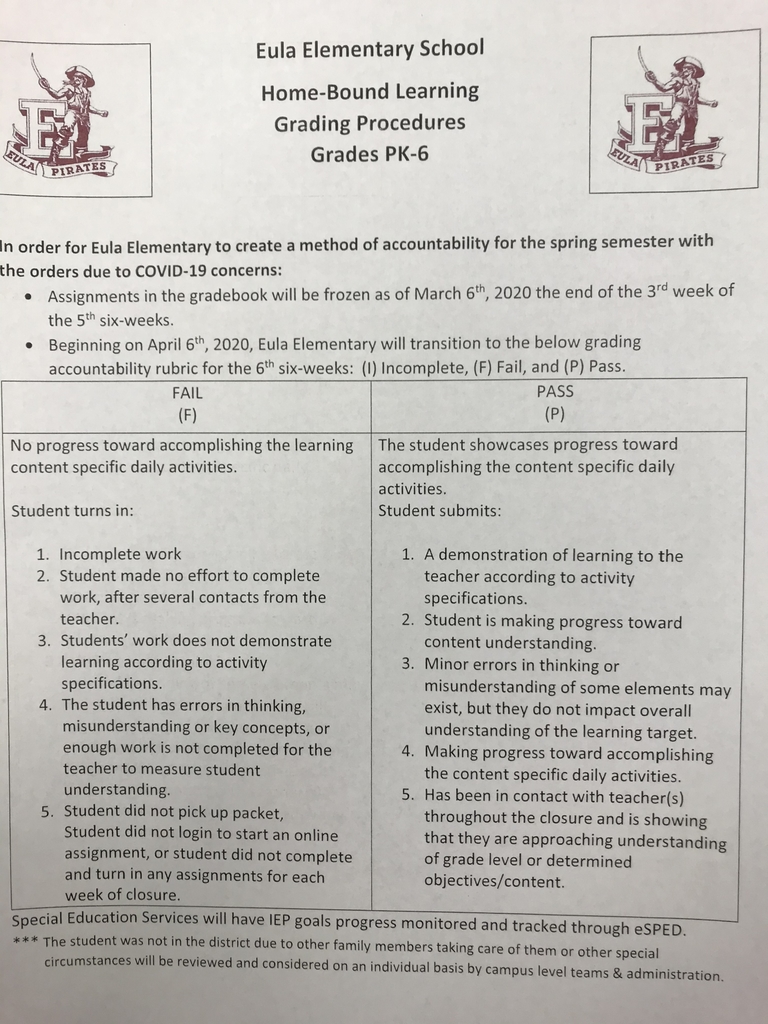 Remember that Lunch Pickup is today in the Elementary Drop-off from 11:00-1:00.

The Secondary Newsletter the Extra Extraordinary is Back! Please use the link below to keep up to date with events and important information for students, parents, and Pirate fans!
https://www.smore.com/hdnk3

If you have not already done so. Please fill out the 2020 Census. Here is the link. 2020census.gov
Reminder: Meals for the week of April 20th-24th will be distributed from 11:00AM until 1:00PM Monday morning at the Elementary Drop Off. Contact the Administration office if you need meals and are unable to get to school. Come see us Pirates! #PiratePride
Eula Athletes: The UIL announced today the cancellation of the remainder of the spring sports season. We are heartbroken to see this news, but realize it's in the interest of your health and safety. This is just another example of the lessons you have learned in athletics throughout the years, being put into play again. We are accustomed to "you win some, you lose some".... but very rarely have we ever been faced with not being able to play the game and compete. Some of you may feel that "all of your work was for nothing." This could not be further from the truth. The work you put into preparing for this spring is the part of the JOURNEY that is the most important. Although you didn't get a chance to reach your destination, you can look back on your journey and be proud of the way you prepared. Seniors, you are off to bigger and better things. You will find times in life that, like this season, don't work out due to things out of your control. You can look back at this spring and realize that regardless the outcome, you want to make sure you prepare each day in a way you can be proud of. Our younger athletes should never take for granted a chance to prepare (practice), because they now know that your next practice or game is not guaranteed. We are proud of another great year for Eula Athletics, and know that this spring was going to be the best one yet! We will find a way to honor our seniors at some point. We hope, as restrictions become less, that we will have summer opportunities to get back to work preparing for next year with our younger athletes. In the meantime, your work and commitment is in your hands. We can send workouts, but it's up to you to make sure you can look back and be proud of your preparation when we all return! Eula Coaches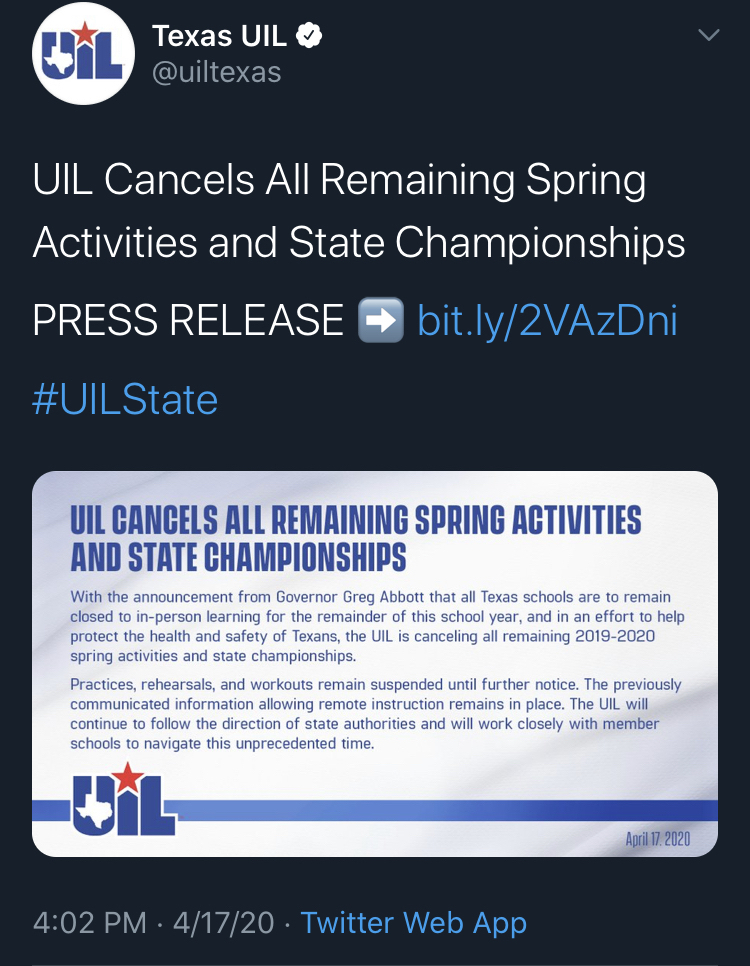 The Governor announced today that all schools will remain closed for the remainder of the school year. This is tough news to handle for our staff and teachers that miss our students. We are especially sad for our graduating seniors. Eula ISD will continue to provide remote instruction for the remainder of the school year. We will be in touch as soon as possible with a plan for end of year activities for our students. (Graduations, proms, end of year device returns, etc.) Together, we will continue to work through this situation, and focus on the well being of our students, staff, and community. #PiratePride
We have about 25 grab and go meals for the week that we're not picked up Monday. If you did not pick one up Monday, and need one, they will be available from 10AM-12PM today at the Elementary drop off.

Seniors! Jostens will be in the parking lot at 2 pm tomorrow (April 15th) to deliver caps and gowns. It will be a drive through system... We can't wait to see y'all!