The stage is set! Join us in celebrating the Eula High School Class of 2022. The ceremony will begin at 7:00PM in the High School Gym. #thisiseula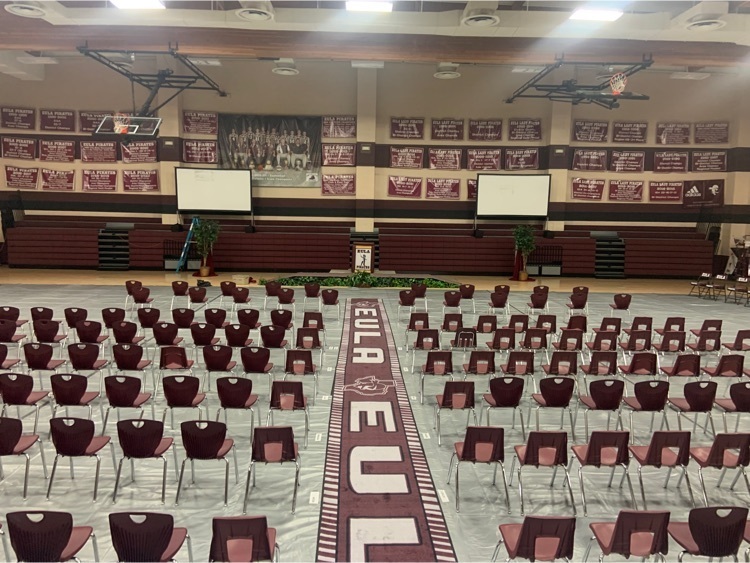 Wrapping up the projects from the Applied Mathematics class: Dillon, Ricky & Joshua built a tall table with matching benches. Kenton & Asher built a fire pit for Mrs. Faircloth. Luke & Chris built a table for Mr. Galle. Hannah, Breanna, Morgan & Ashtyn built a bench that converts to a table. This piece still needs an owner if anyone is interested. Email
suttonb@eulaisd.net
.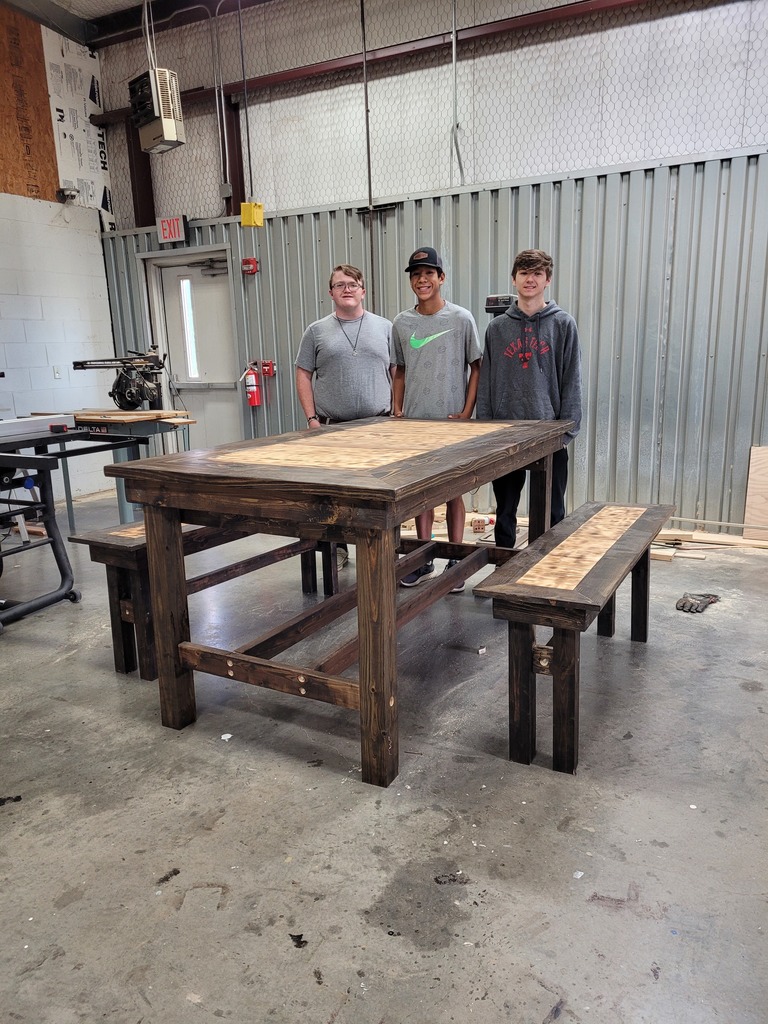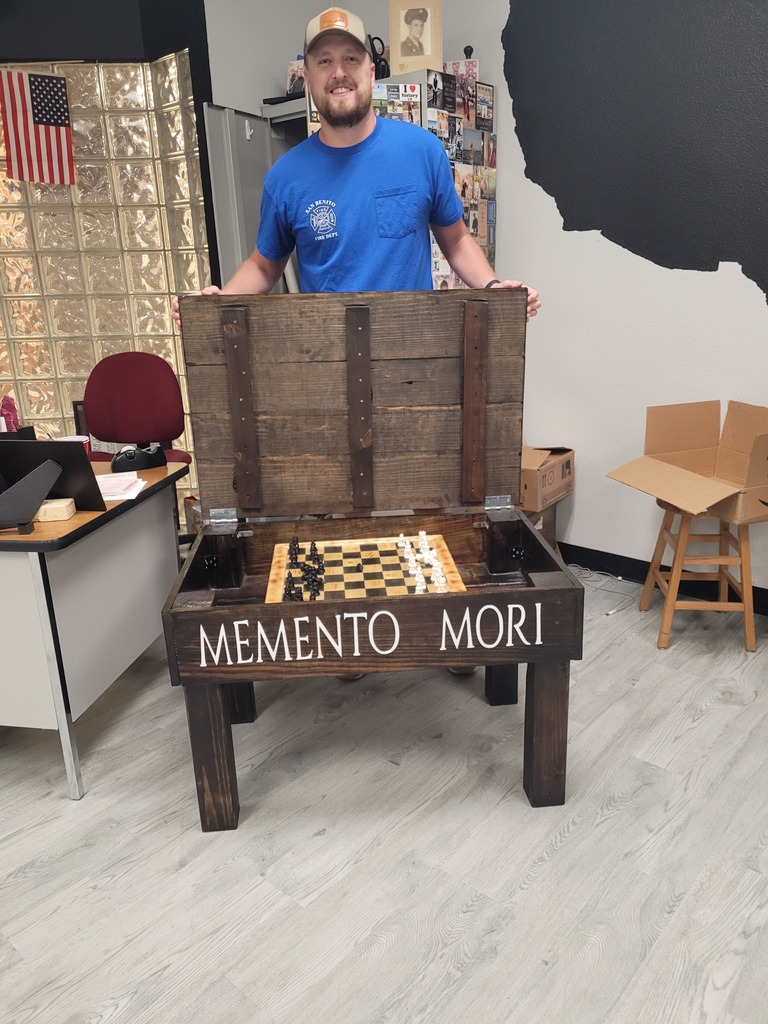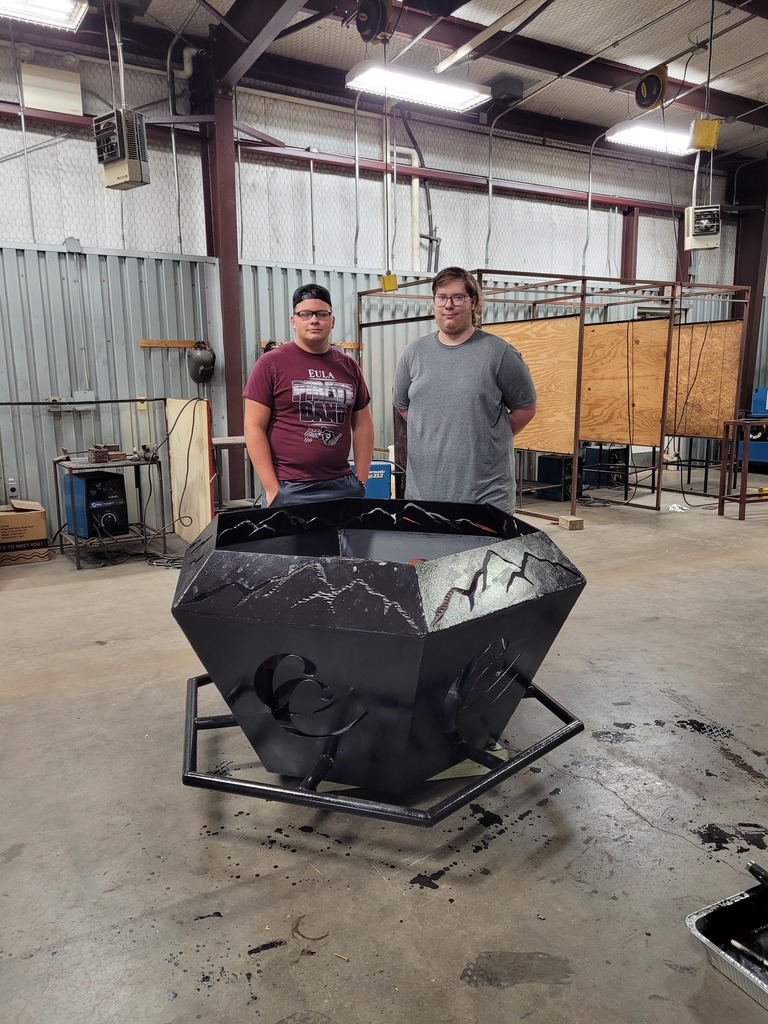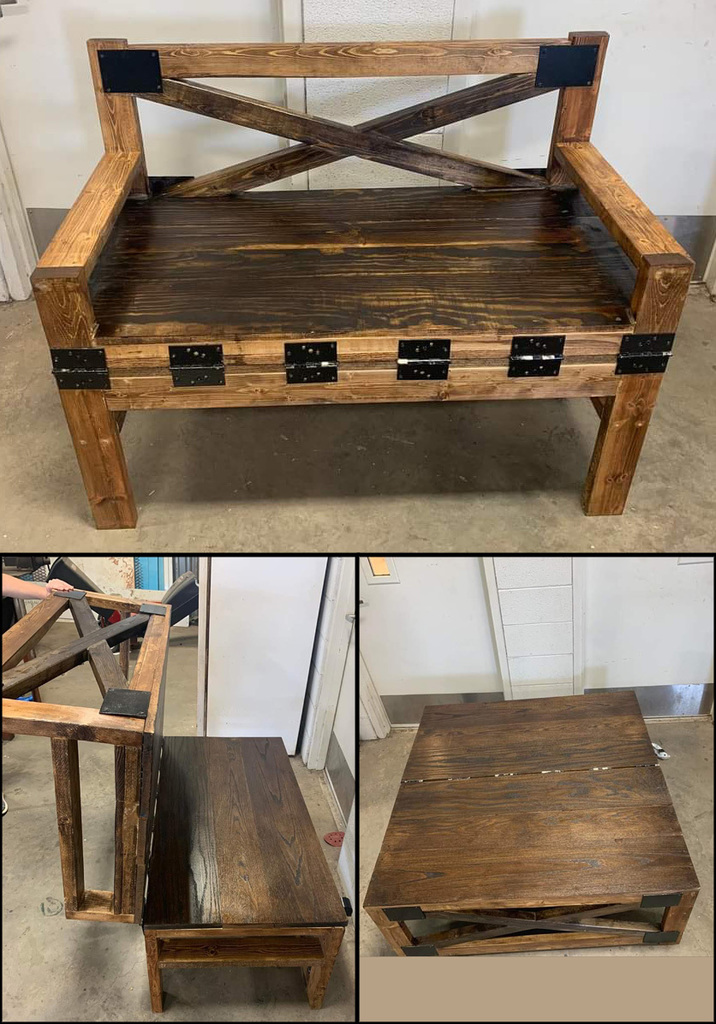 Eula High School graduation will be at 7:00 tonight in Mary Mosley Gymnasium. Come out to celebrate the class of 2022. #thisiseula

Lady Pirate Softball falls 7-6 to Hermleigh in an absolute battle. They will resume the Regional Final series on Saturday at 11:00AM. We are still proud and still believe in you girls! #thisiseula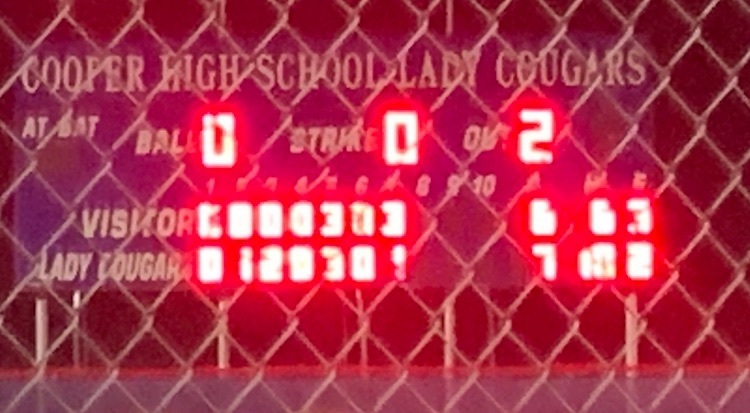 Summer Workout opportunities for incoming 7th-12th grade Eula Athletes. #thisiseula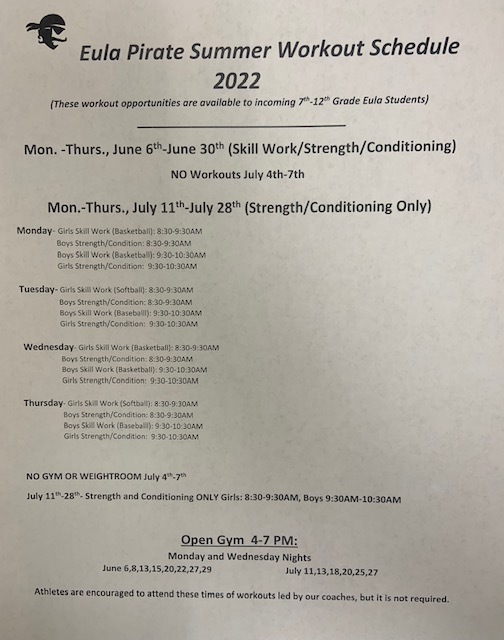 Game Day! 8 Teams left in the ENTIRE STATE in Class A. Lady Pirate Softball takes on Hermleigh in Game 1 of the Regional Final Series tonight at 7:00PM. Come out to Cooper and help these girls begin to punch a ticket to the #UILState Tournament! #thisiseula
Elementary Parents! If you haven't done so already, please use the link below to complete our campus needs survey for this year. Thank you for your input!
https://forms.gle/AaUhmH4nGCmNAa5r7

🥈 Congrats to Junior Pree Goodman. She is the Class A State Runner Up Golfer as an individual. Pree won the Silver Medal with her rounds of 83-86. Great job Pree. Eula is proud of you! #thisiseula 🥈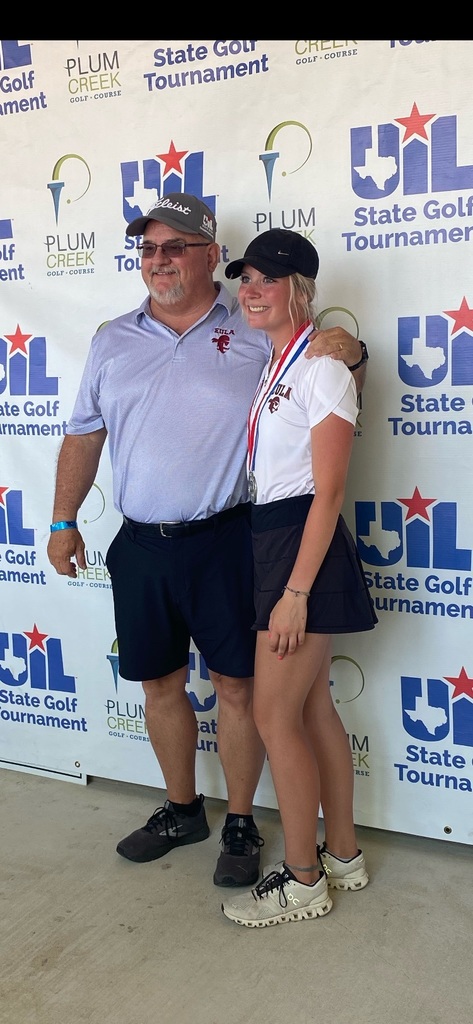 Elementary Awards are tomorrow in the auditorium. 8:15 PK-2nd 10:30 3rd-5th *If your student has medications, please stop by the nurse's office to pick them up before summer break!

Lady Pirate Pree Goodman is just two shots off the lead after Day 1 of the #UILState Golf Tournament. Pree shot an 83 today, and trails one player who posted an 81. She will tee off at 9:00AM Tuesday to chase down a 2nd straight Individual State Championship for Eula! Good Luck Pree! #thisiseula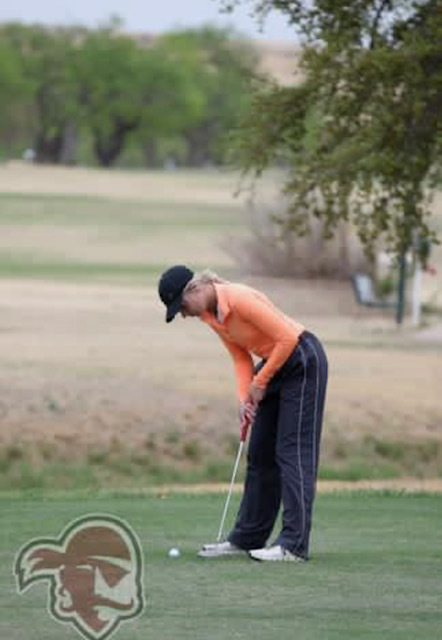 Today the 7th grade sported their Lunar Phases shirts they made in Mrs. Nichols class. What great timing as there was a Lunar Eclipse last night! Great job!

Here is the Exam Schedule for Wednesday and Thursday. Students do not have to stay and eat lunch.

Good Luck to Pree Goodman as she tees off this morning at the #UILState Golf Tournament. Go get that Gold Pree!! #thisiseula
Show Cones will be at the secondary campus tomorrow during JH and HS lunches. If you want a cool treat they will be $3.00 for a flat top cone. See attached menu of flavors.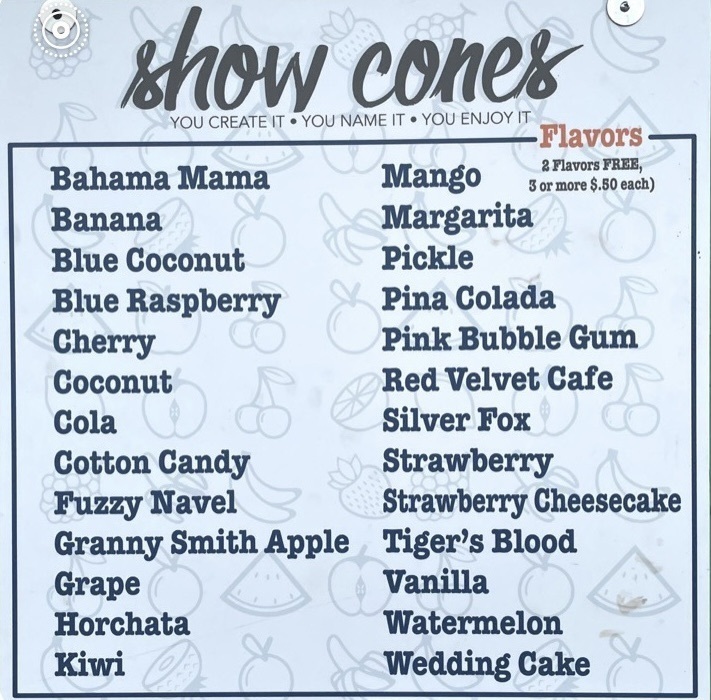 Monday, May 16th Pree Goodman @ UIL State Golf in Kyle FFA Area Convention @ Wichita Falls 7:00PM  4th Grade Musical "Aladdin" Tuesday, May 17th Pree Goodman @ UIL State Golf in Kyle 7th Grade Field TripElementary Field Day Wednesday, May 18th 8:30AM  Elementary Awards 1:00PM  Early Release for Eula ISD Thursday, May 19th LAST DAY OF SCHOOL!! 1:00PM Early Release for Eula ISD 7:00PM  Softball Regional Final vs. Hermleigh               Game 1 @ Cooper High School Friday, May 20th 7:00PM  Class of 2022 Graduation (HS Gym) Saturday, May 21st 11:00AM  Softball Regional Final vs. Hermleight                Game 2 @ Cooper High School                 Game 3 (if needed) 30 minute following Game 2 completion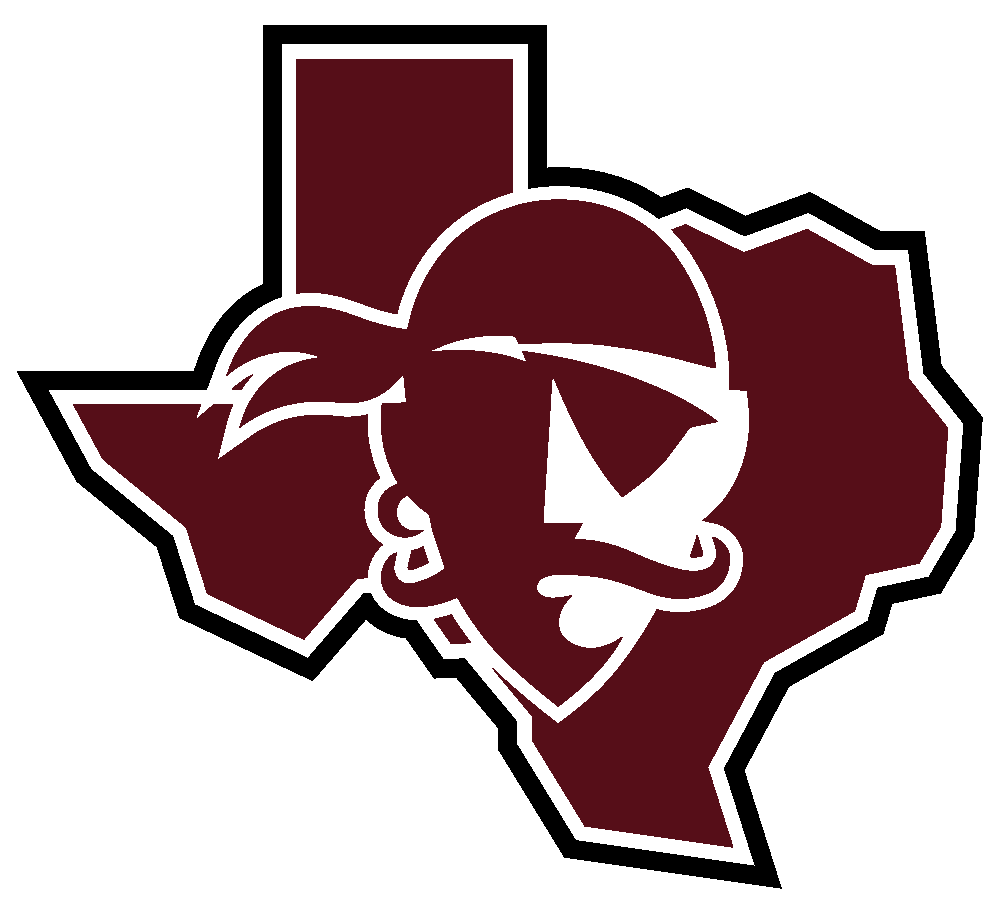 Eula JH students had a great day participating in the All-Region Band clinic and concert yesterday. Congratulations and great job to Symphonic Band members: Cory Pilgram- & Natalie Carrigan-flute, Hannah Cranfill & Jolynnale Garcia- Clarinet, Raelee Rister, Reagan Barr, & Raelynn Cass-French Horn, Hayden King-Tenor Trombone, Nathan Carter-Tuba & Gaige Moody. JH All Region Honor Band was Antonia Escobedo-Bb Clarinet. They put on a great performance last evening. Congrats to them, their parents and thank you Mr. Hooper for all you hard work!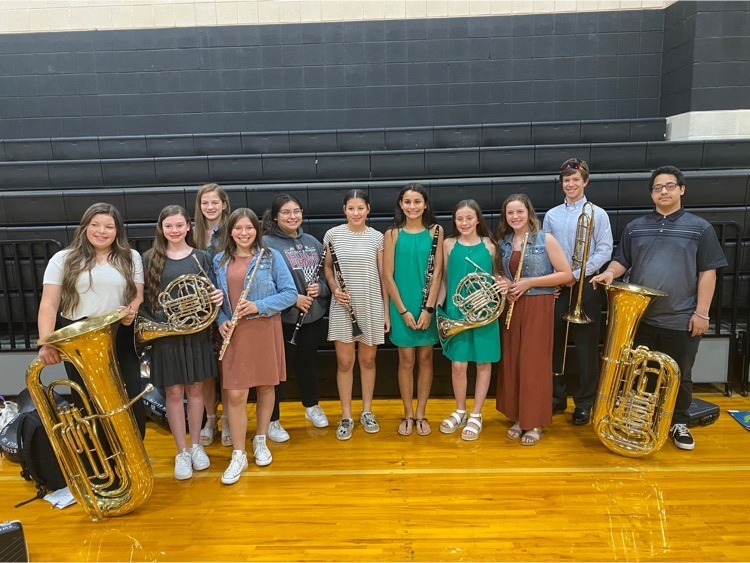 Softball after school is out? This becoming the norm for Eula! The Lady Pirates are in the Regional Finals for the 2nd year in a row. Class A, Regional Finals Eula vs. Hermleigh Cooper High School Game 1: Thursday, May 19th, 7:00PM Game 2: Saturday, May 21st, 11:00AM Game 3: (if needed) 30 minutes after completion of Game 2 #thisiseula

The Lady Pirates defeated Aspermont in the bottom of the 12th to win the Regional semifinal. They will play for a chance to go to the state tournament next week!!! #thisiseula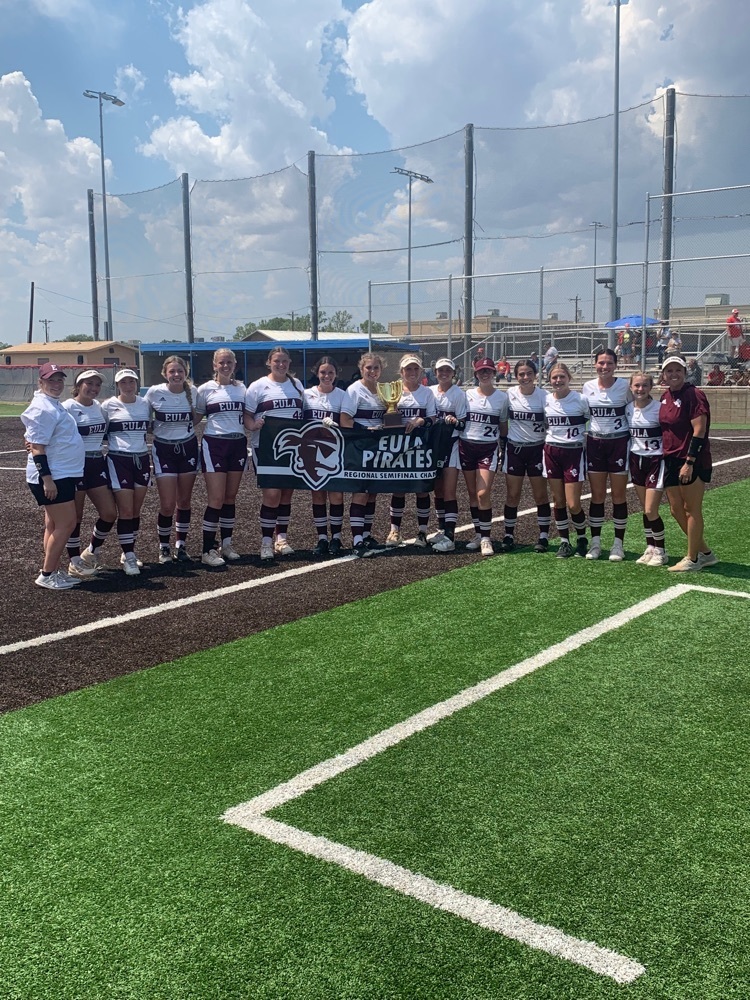 Game Day! Lady Pirates Softball is one win away from the Regional Final! Game 2 of the best of 3 Regional Semi Final series against Aspermont starts at 12:00PM at Cooper. Let's go Lady Pirates! #thisiseula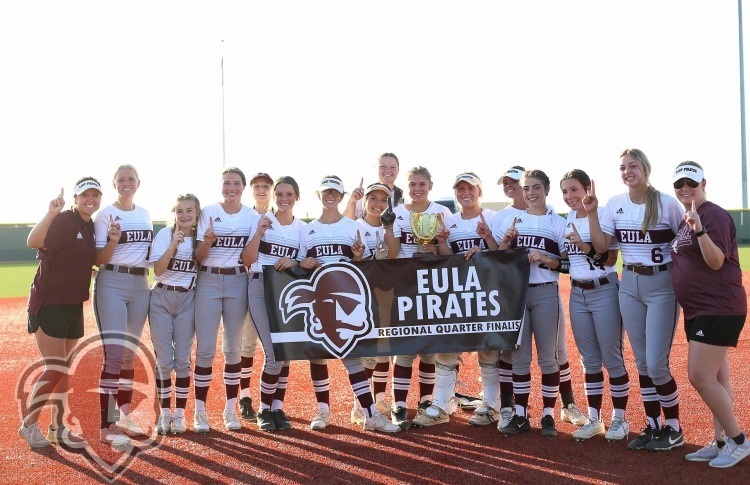 The Lady Pirates win game 1 vs Aspermont 8-5. Game 2 is @ Cooper at Noon.