Elementary maker space

Clean Sweep! Eula wins the District Championships in the Varsity Boys, Varsity Girls, JV Boys, JV Girls, JH Boys, and JH Girls division at the District 20A Cross Country Meet today! The Varsity teams advance to the Regional Meet on Oct. 28th in Dallas. #PiratePride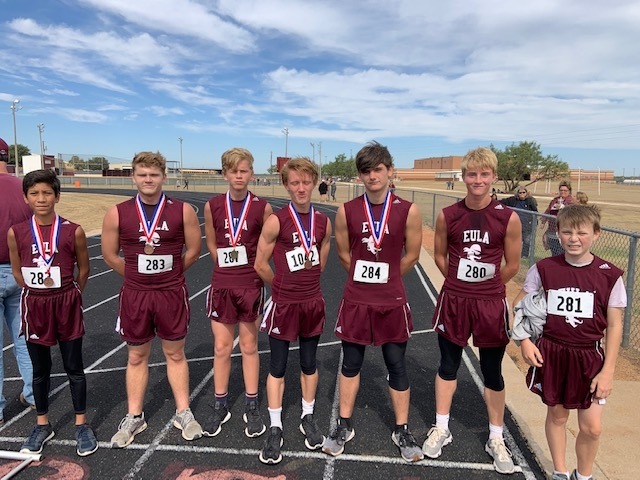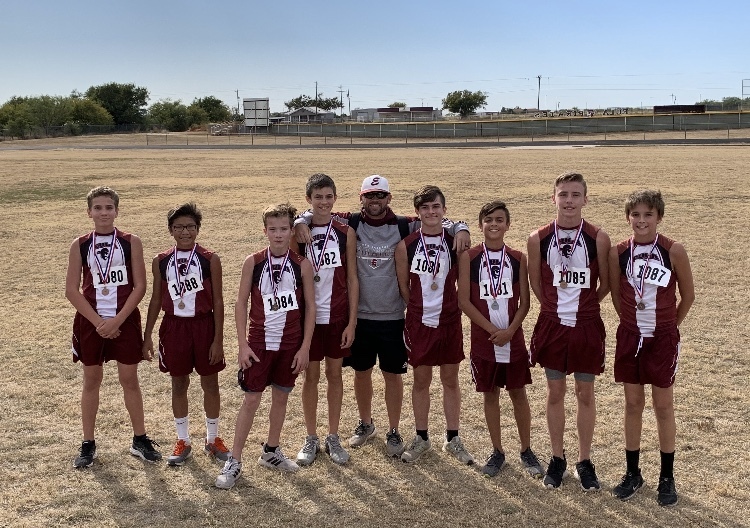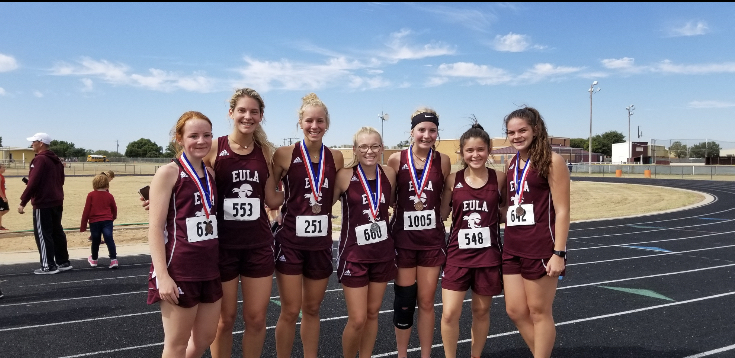 JH Boys Individual Results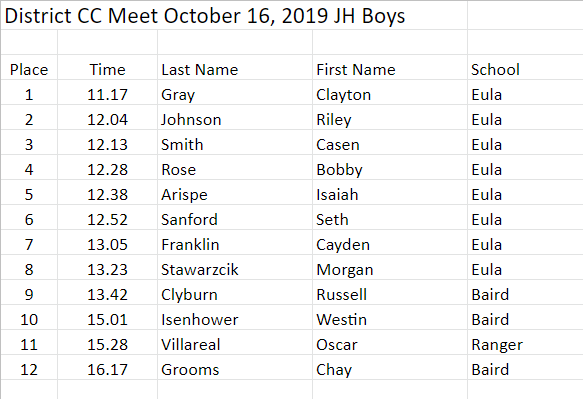 2019 Cross Country District 20A Meet Jr. High Boys Team Results 1st Place – Eula, 15 pts

JH Girls Individual Results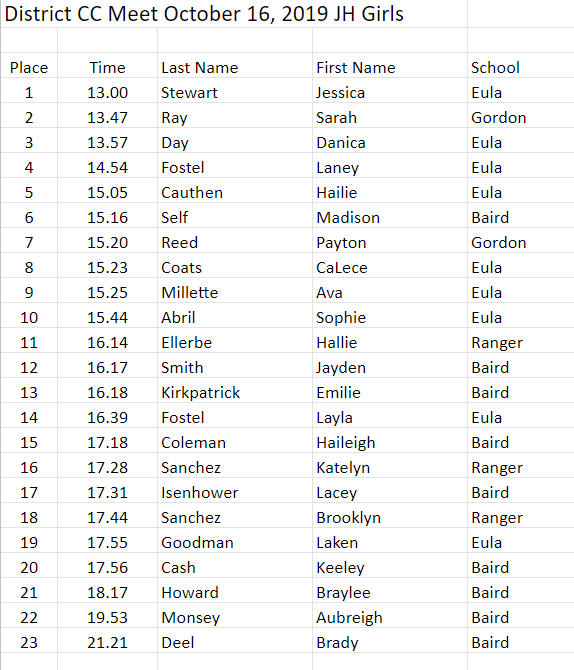 2019 Cross Country District 20A Meet JH Girls Team Results 1st Place – Eula, 16 pts 2nd Place – Baird, 47 pts

JV Boys Individual Results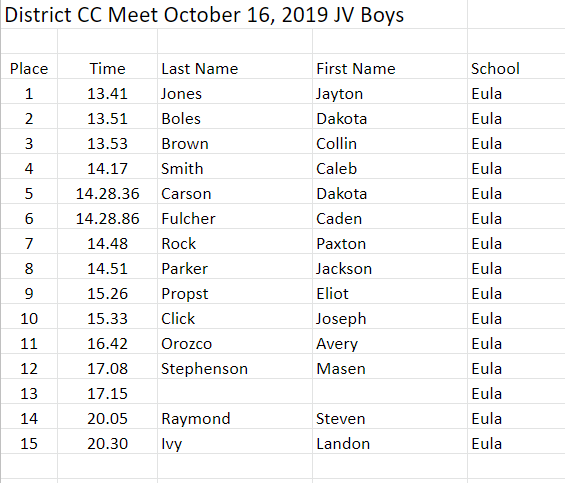 2019 Cross Country District 20A Meet JV Boys Team Results 1st Place – Eula, 15 pts

JV Girls Individual Results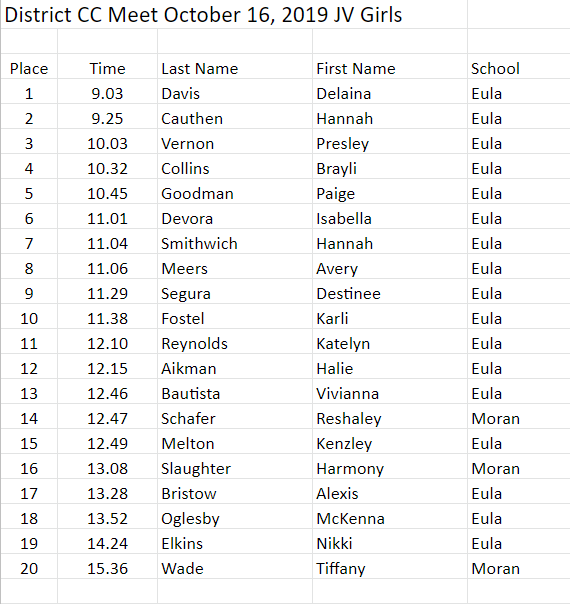 2019 Cross Country District 20A Meet JV Girls Team Results 1st Place – Eula, 15 pts

Varsity Girls Individual Results

2019 Cross Country District 20A Meet: Varsity Girls Team Results 1st Place – Eula, 30 pts 2nd Place – Baird, 40 pts 3rd Place – Moran, 62 pts

Varsity Boys Individual Results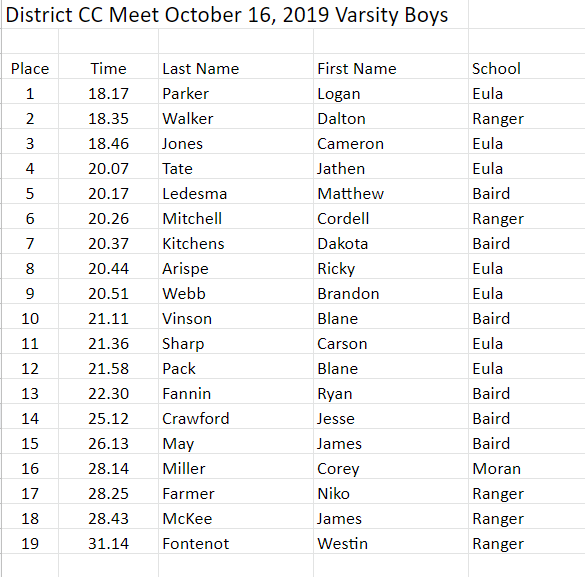 2019 Cross Country District 20A Meet Varsity Boys Team Results 1st Place – Eula, 25 pts 2nd Place – Baird, 49 pts 3rd Place - Ranger, 59 pts
Tomorrow will be an early release at 12:00 due to the District Cross Country Meet. Also for wacky Wednesday it will be maroon day!

Eula ISD will host the District 20A Cross Country Meet tomorrow on campus. This will be a 1/2 day of instruction for all of Eula ISD. Race times are as follows: Varsity Boys: 1:30PM Varsity Girls: 2:00PM JV Girls: 2:30PM JV Boys: 3:00PM JH Girls: 3:30PM JH Boys: 4:00PM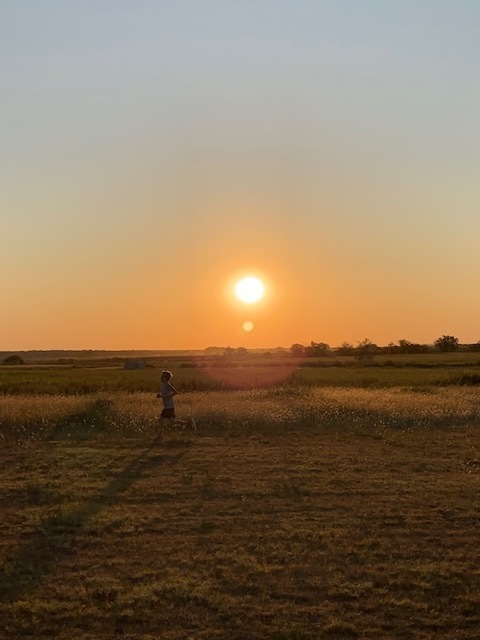 Parent Portal has changed. It still can be found at the same place on the app and website, and your log on information should be the same. If you have the link saved to your device, then you will need to redo that.

The 2019-2020 Eula Basketball Schedule is here!! The Pirates are coming off 3 straight Regional Tournament appearances, while the Lady Pirates were District Champs and advanced to the Regional Quarterfinals last year. Both teams are ready to hit the court! #PiratePride

Basketball Season is just around the corner! Here is the 2019-2020 Eula Junior High Schedule. We will notify you if/when changes occur. #PiratePride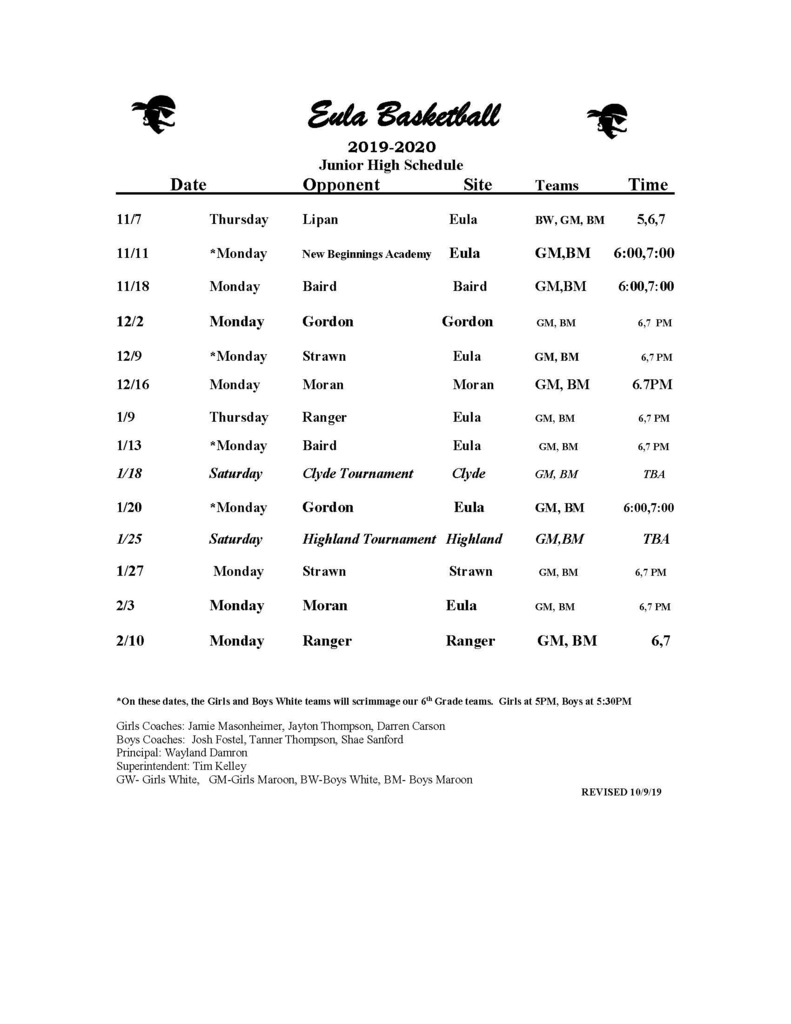 The JH and HS will continue the canned fodd drive this week. There are several classes that need just a few more cans to get a sundae and 1 class could rise to the top for banana splits. Teachers are currently leading, followed by 7th grade, Seniors, and Freshman...Thank you for giving to our Eula Food Bank in their time of need!