Lady Pirates defeat Rising Star 66-32 to open district. JV Lady Pirates beat Cisco 36-22. Next up is #23 May on the road Tuesday night! #ETG #thisiseula
The JH Boys White team played Munday last night and defeated them 24-11 in their return from break game. Great job boys!!.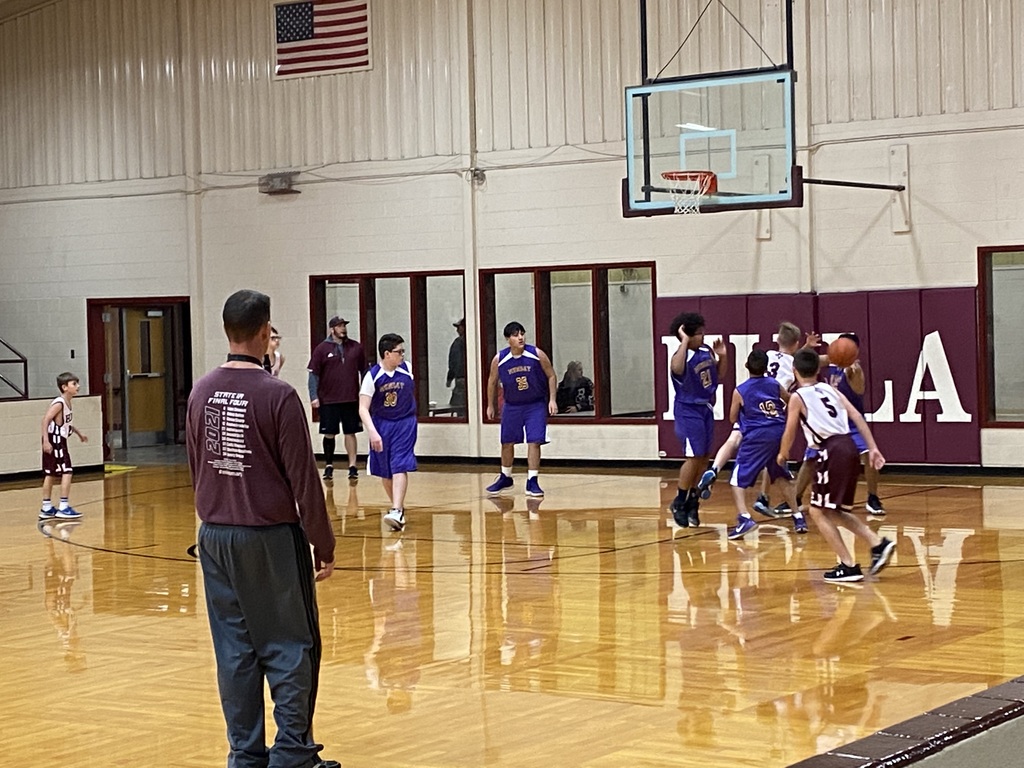 JH Boys Maroon lost to Munday last night 33-14. The boys gave great effort, their next game will be Monday night.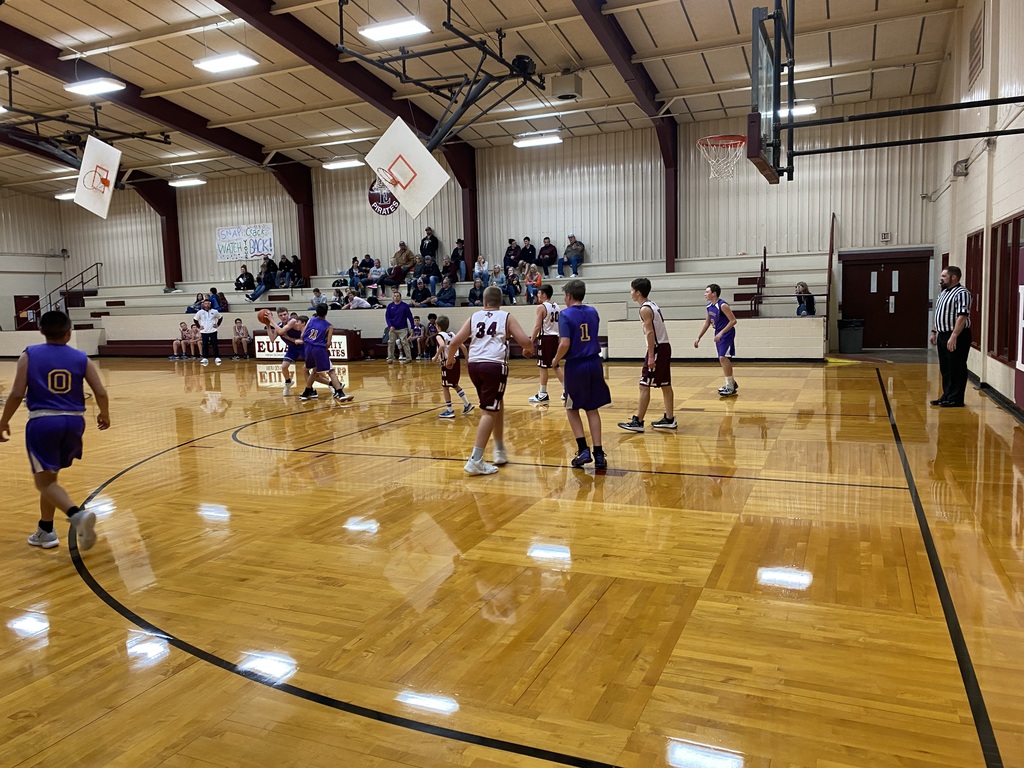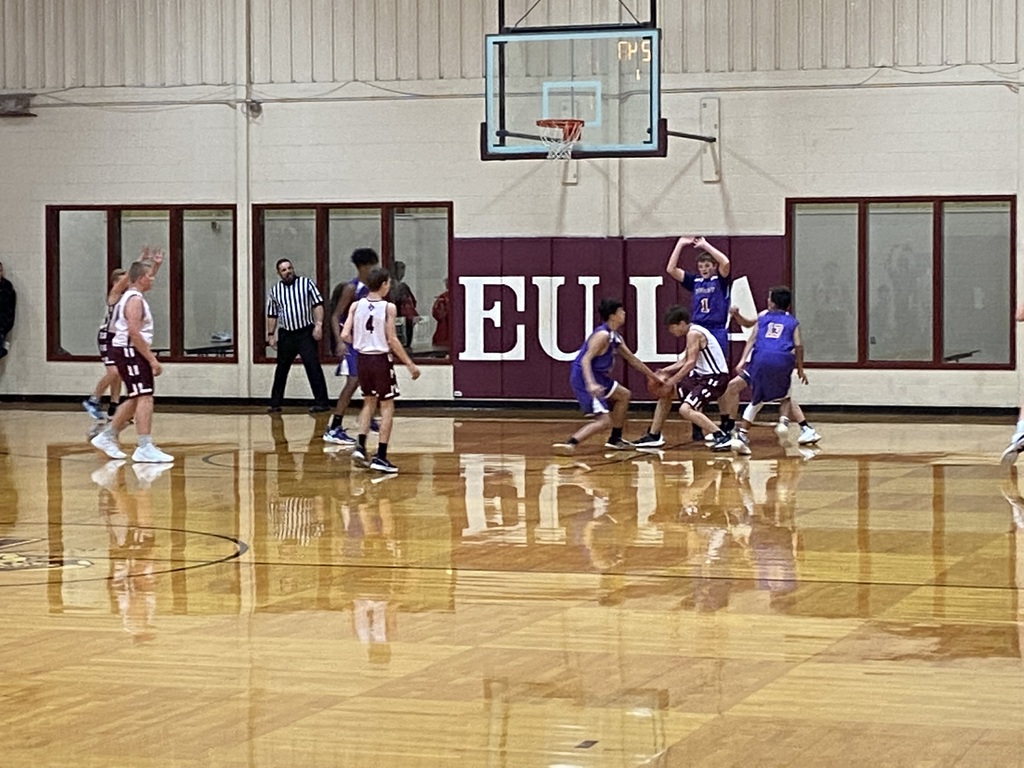 JH Girls Maroon defeated Munday 53-8 tonight in their return to action after the holiday break. Great job tonight ladies!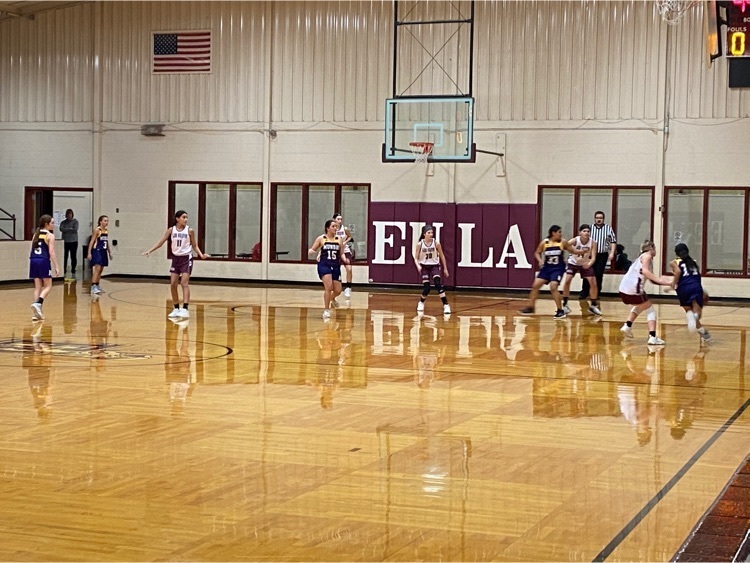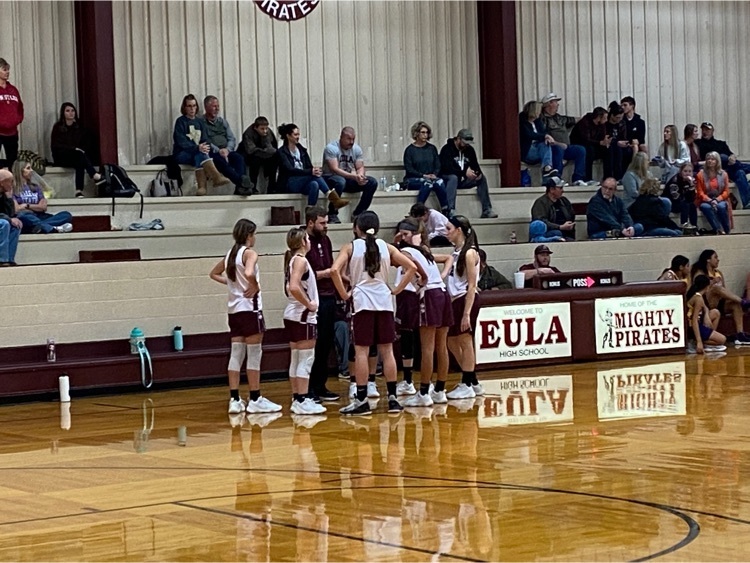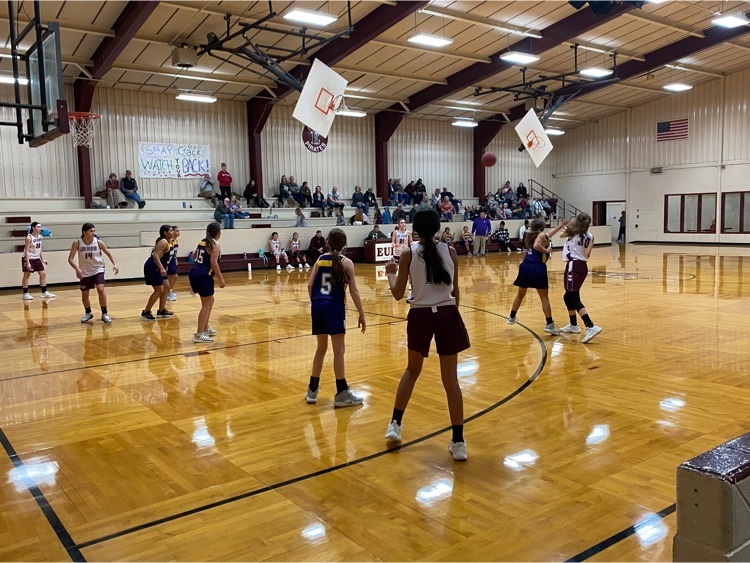 Tonight the JH Lady Pirates White team defeated Munday 24-4 in their post holiday return to action. Great job Ladies!!!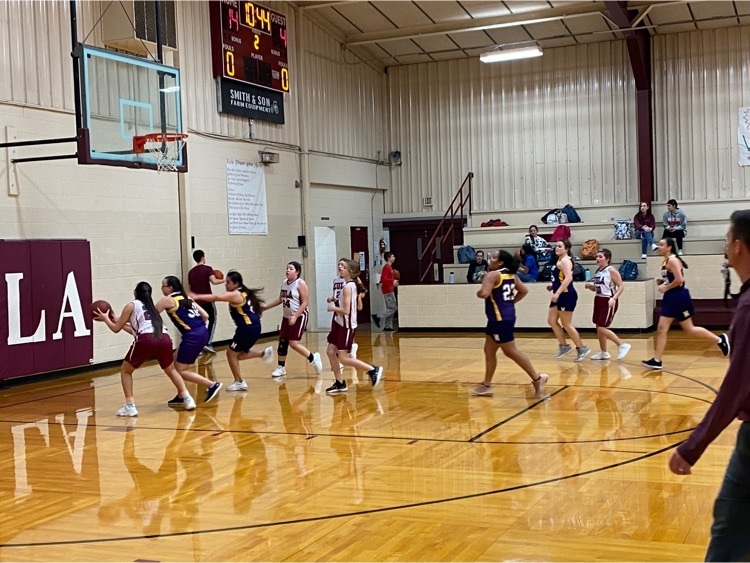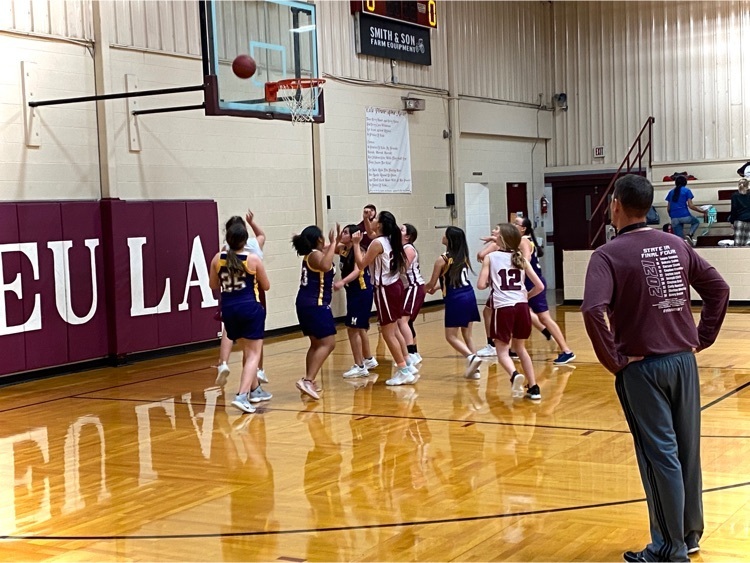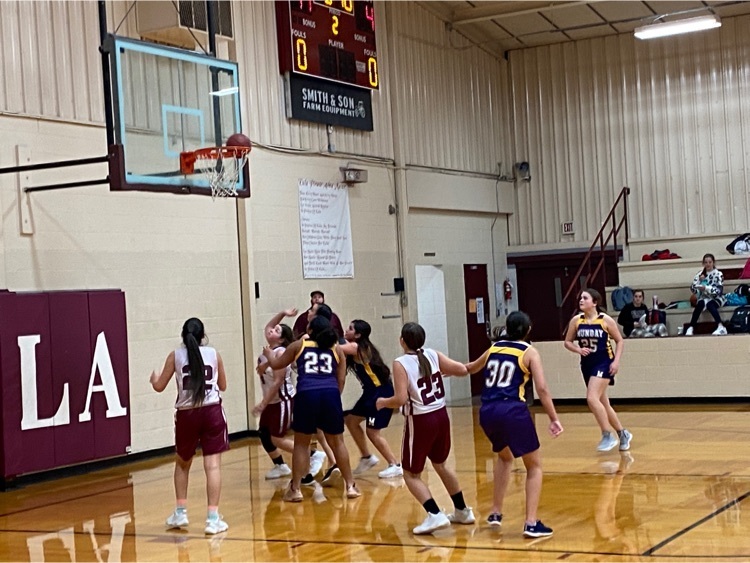 🏴‍☠️❄🎉Elementary parents! Please see January's family newsletter from Mrs. Damron below!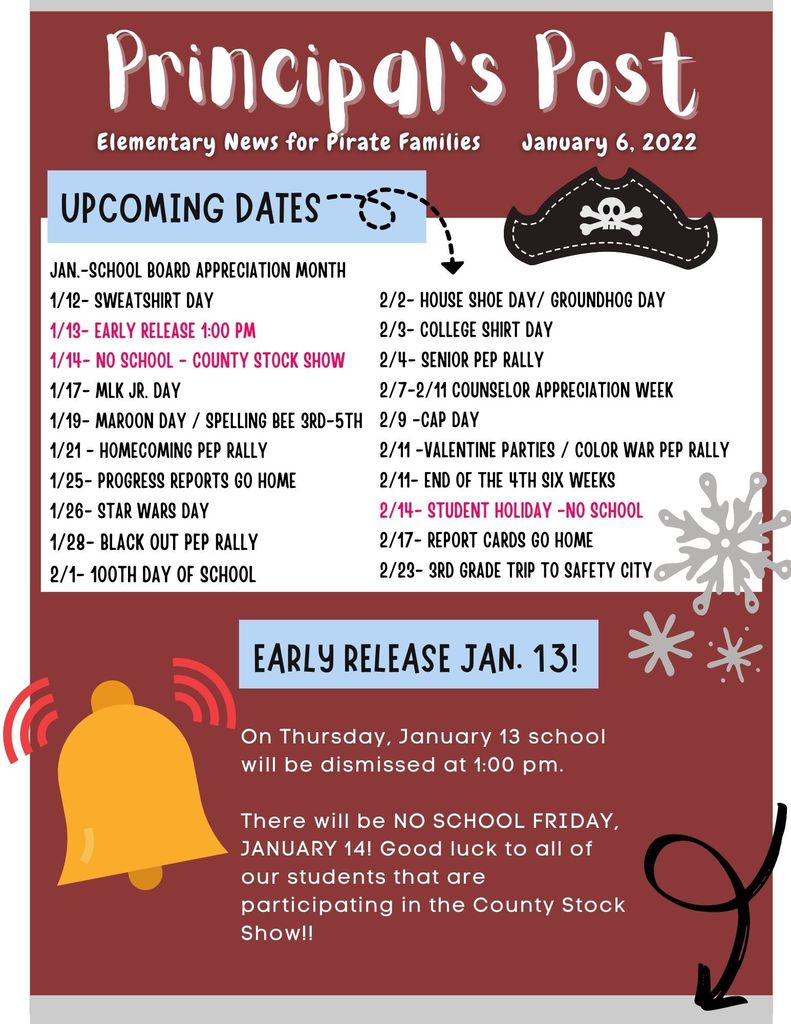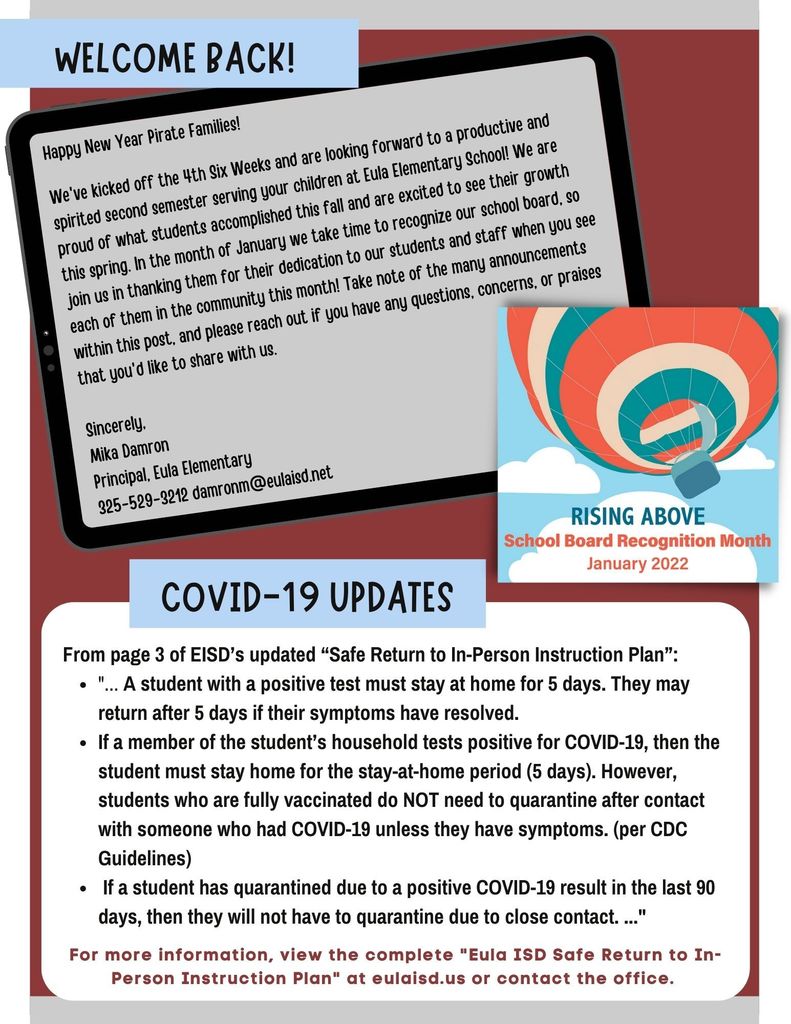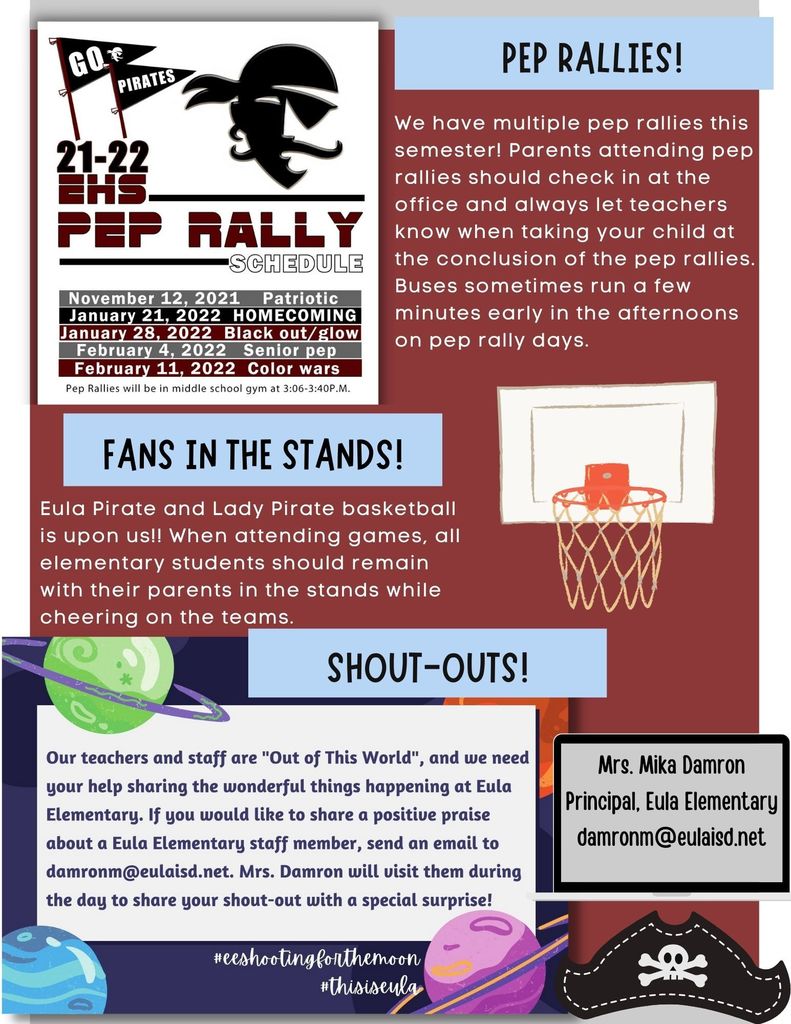 Friendly Reminder! As district play begins Friday for the Lady Pirates, please remember the district rule in regards to fan ejections. District 13A rules state "All member schools will follow a policy to deal with ejected fans at district ballgames. Those fans will be banned from school activities for 10 school days." Thanks for your support and positive fandom!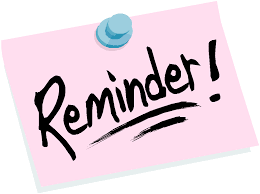 Lady Pirate Varsity lost on the road to Veribest, while the JV got a big win. District play starts Friday night at Mosley Gymnasium against Rising Star. #thisiseula
January 5th Wacky Wednesday is "Crazy Sock Day". Welcome Back to School!!!!
This Week @ Eula ISD Tuesday, January 5th 5:00PM JV Girls @ Veribest 6:15PM Varsity Girls @ Veribest Wednesday, January 5th Regular Classes Resume @ Eula ISD Thursday, January 6th 5:00PM JH Girls White vs. Munday (MS Gym) 5:30PM JH Boys White vs. Munday 6:00PM JH Girls Maroon vs. Munday 7:00PM JH Boys Varoon vs. Munday Friday, January 7th 5:00PM JV Boys vs. Borden County (@ Snyder) 6:15PM Varsity Boys vs. Borden County (@ Snyder) 5:00PM JV Girls vs. Cisco (HS Gym) 6:30PM Varsity Girls vs. Rising Star (HS Gym) Saturday, January 8th Girls Youth Basketball @ Hawley Boys Youth Basketball @ Eula Eula High School Winter Formal


Eula Holiday Classic completed brackets and All Tournament teams.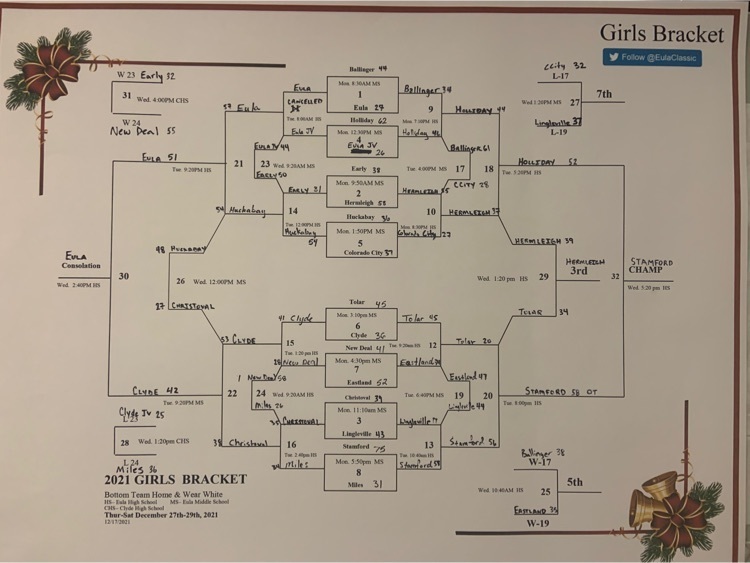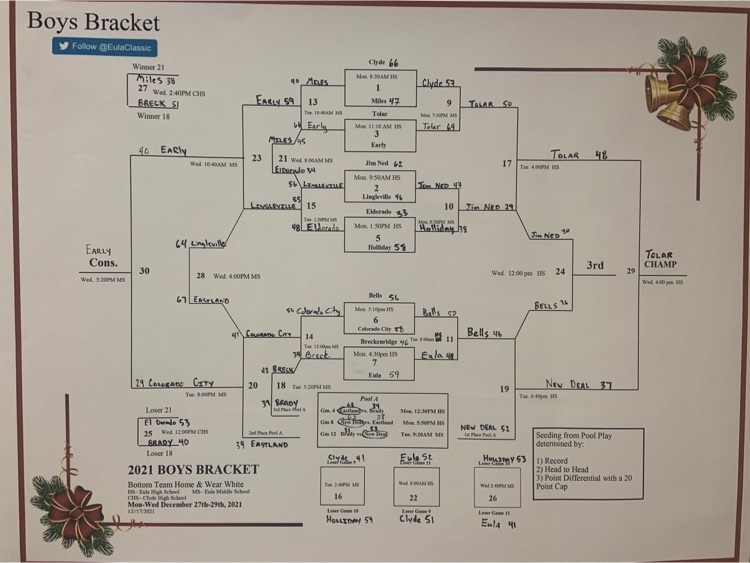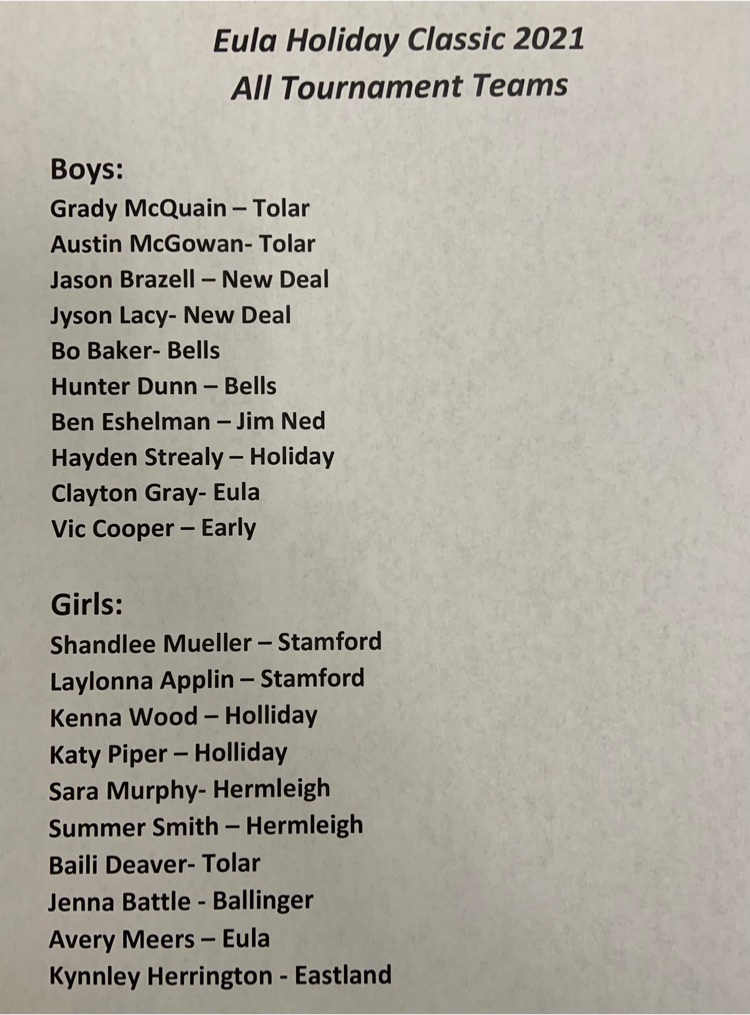 Thanks to our amazing staff and community members for working to make the Eula Holiday Classic the best small school basketball tournament in the state! Their are so many moving parts involved in succesfully hosting over 20 different schools and 32 teams at our tournament. We recieved tons of compliments ranging from the condition of our facilities, the excellence of our hospitality room, to the day to day operation of our tournament. Pulling this off successfully involves so many people. Our coaching staff did an excellent job, but it takes so much more than just staff members. Our community members and parents that worked concessions, brought stuff for the hospitality room, and monitored it throughout the days deserve so much recognition. There are simply too many contributors to list all of those involved. Thanks again, and have a Happy New Year! #thisiseula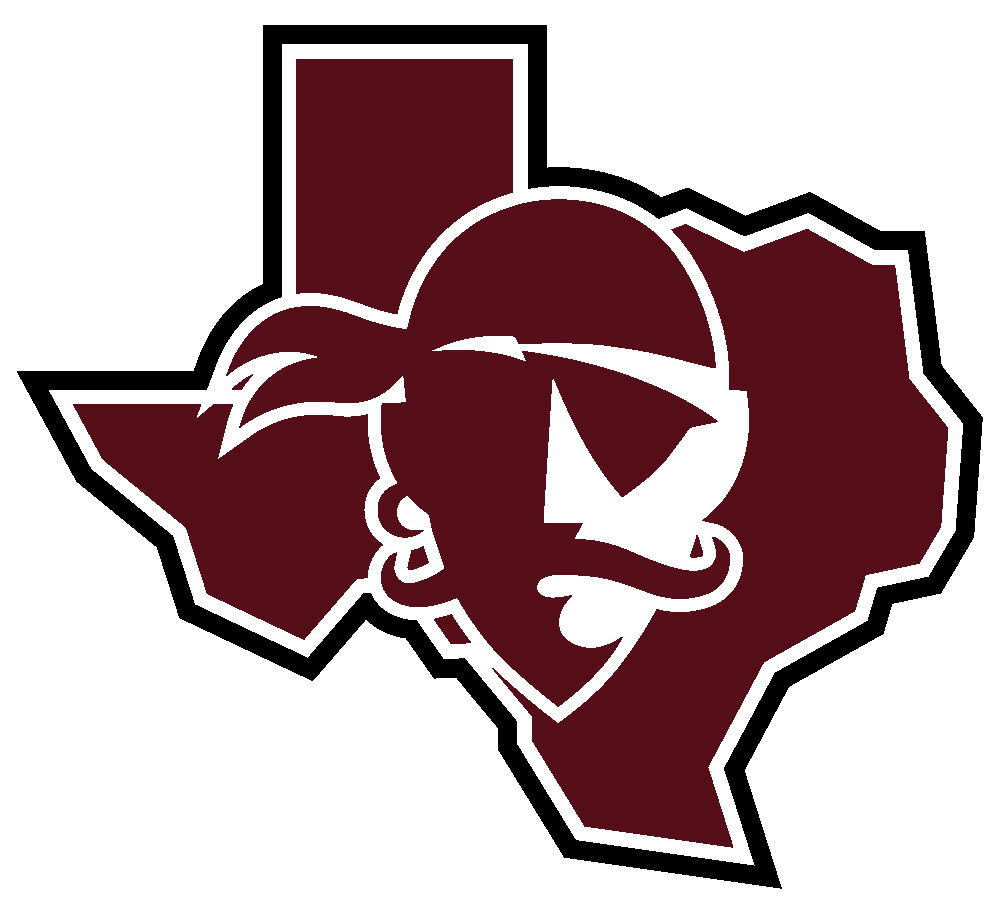 Today in the Holiday Classic the Boys will play at 8:00 am in the High School and 2:40 in the Middle School. The Varsity Girls will play at 2:40 in the High School. The JV Girls will play at 9:20 in the Middle School. Come see all of our Pirates in action.

Updated Brackets after Day 2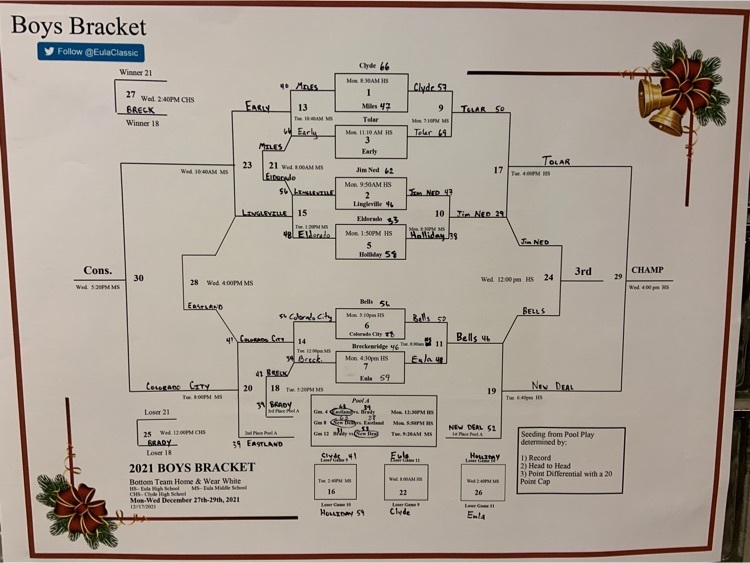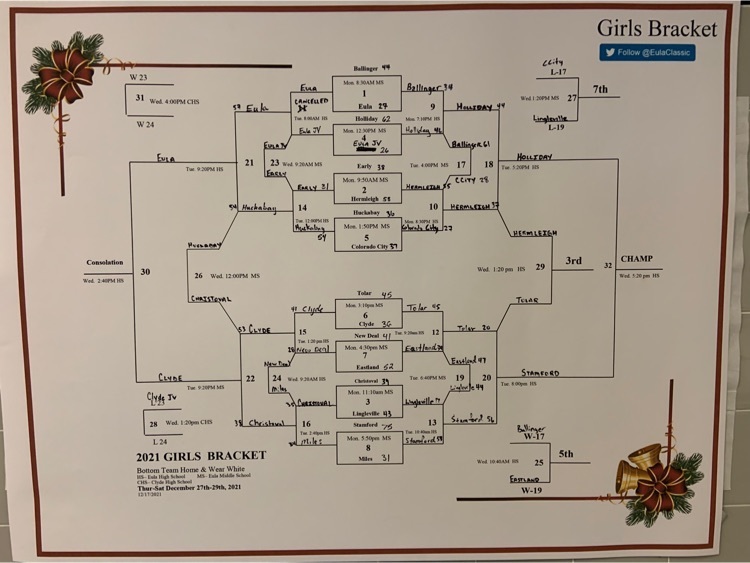 The Eula Pirates defeated Rotan 74-20 afternoon in the final tuneup before the Holiday Classic on the 27-29th.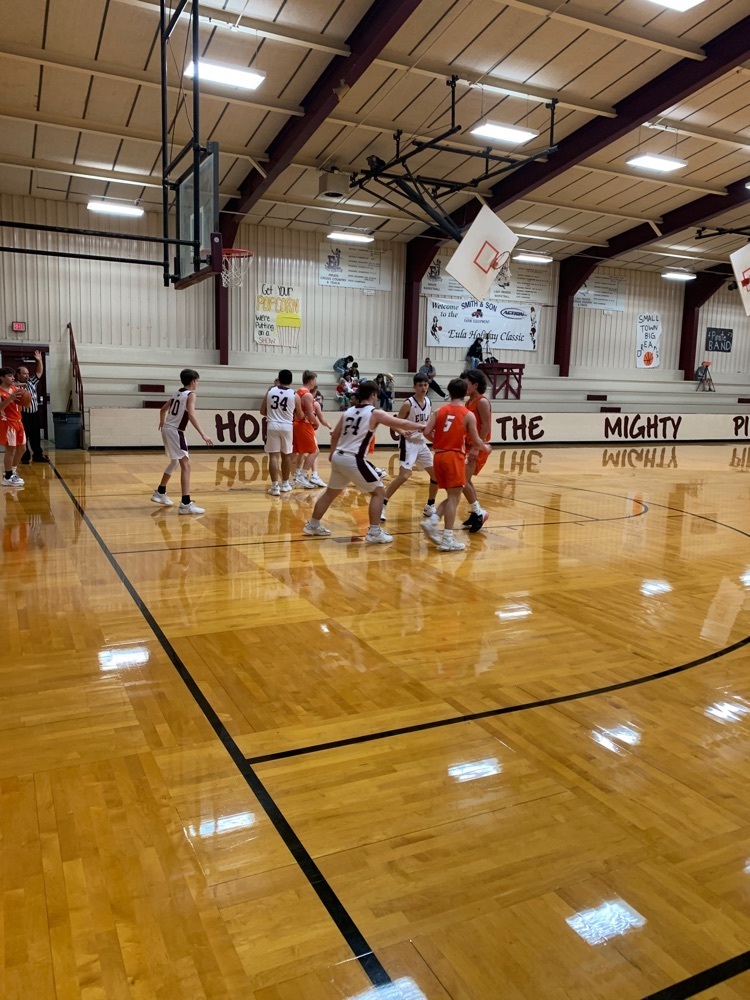 Schedule Change: Rotan has cancelled the JV game tomorrow. It will now be Varsity Boys game only at 12:00PM in the Middle School gym. #thisiseula
A big thank you goes out to the High School applied mathematics students, Mr. Farmer, and Mrs. Sutton for teaming up with the Kindergarteners to create a very special holiday project! ☃️👏🏼🏴‍☠️❄️ #thisiseula #eeshootingforthemoon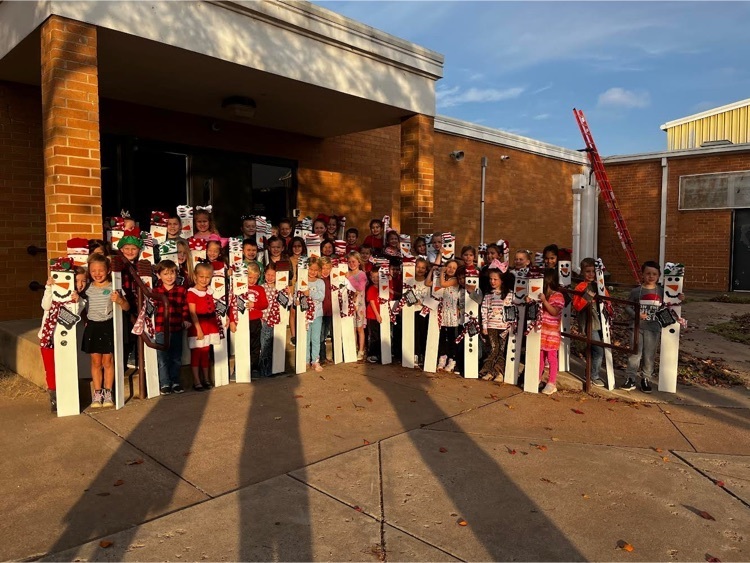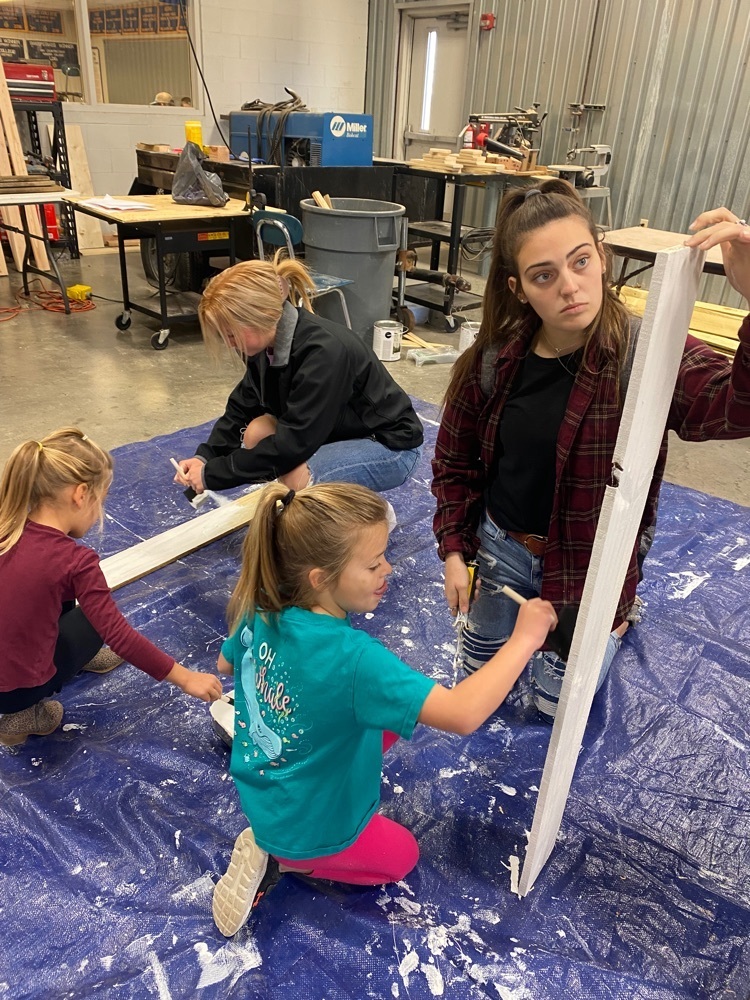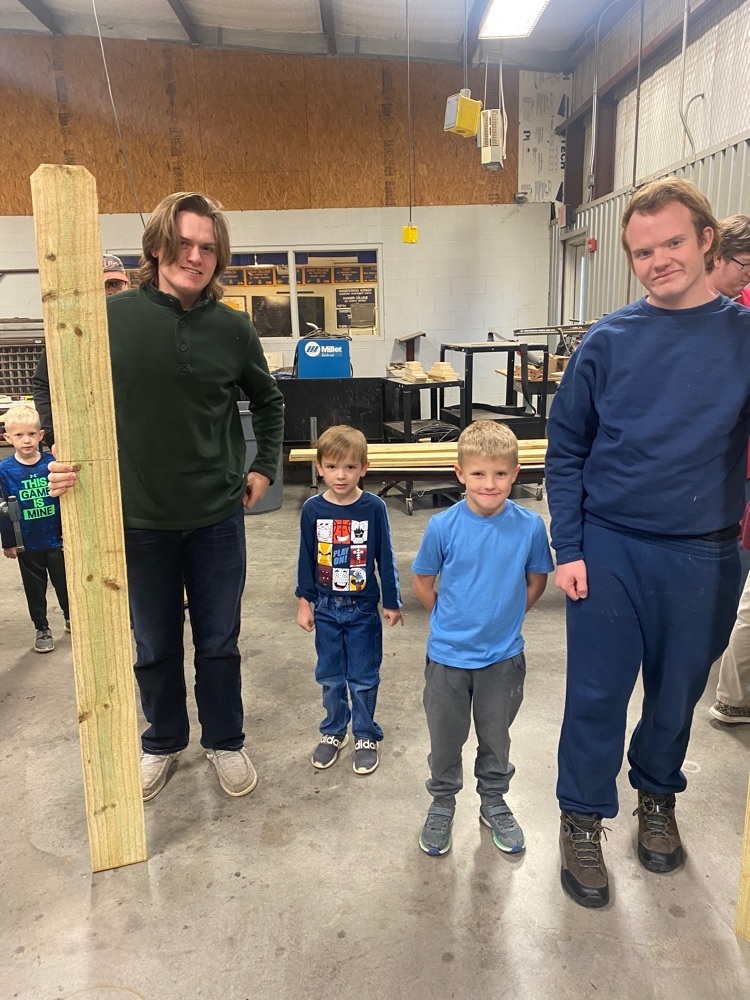 Bracket Changes due to a dropped team for the Eula Holiday Classic!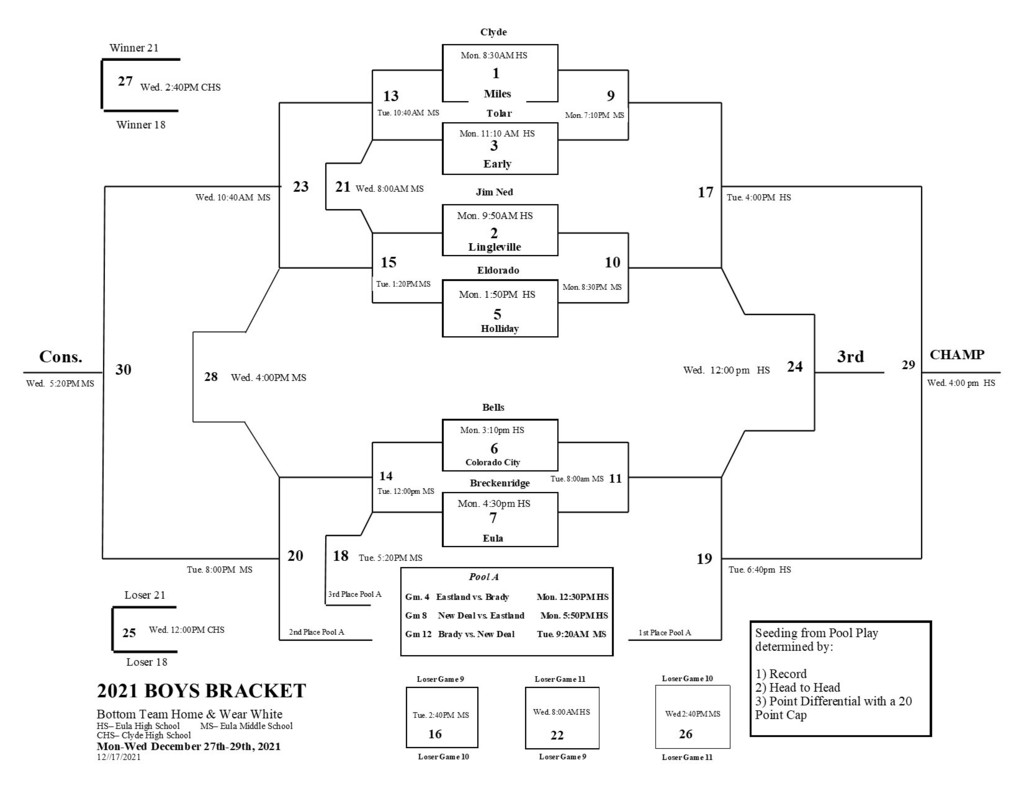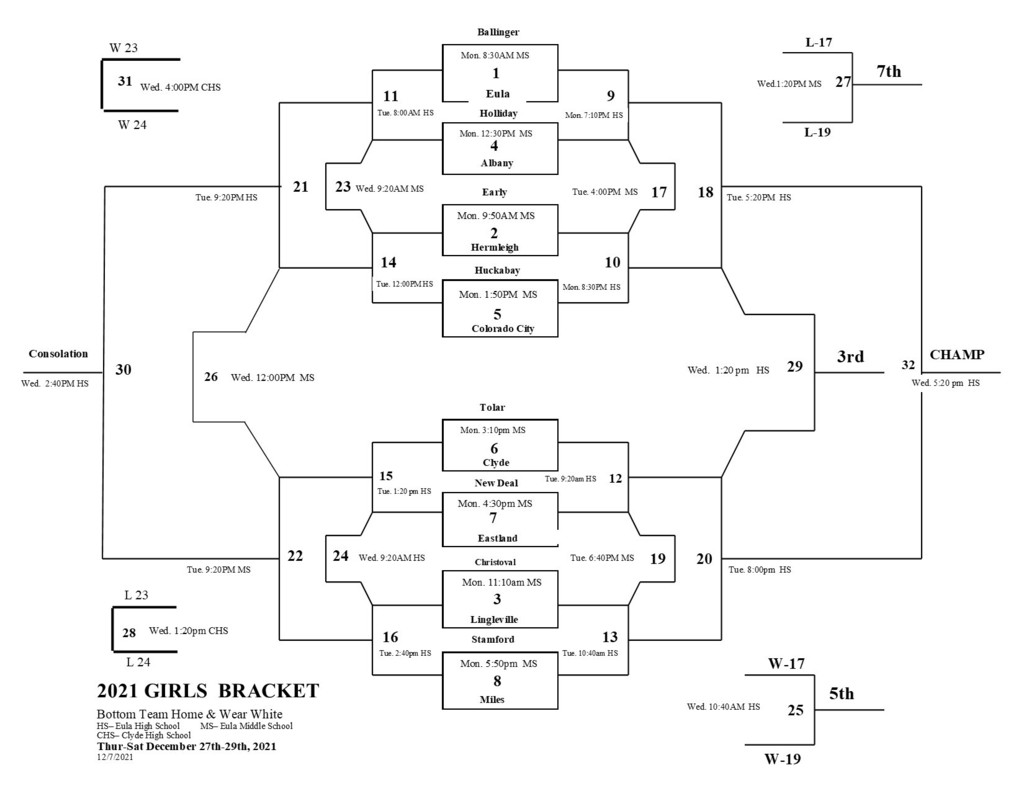 Remember that today is an Early release at 1:00 pm. Have a great day!
Reminder that today (Thursday) and Friday are early release days at 1:00 for Eula ISD.