We were so excited to surprise Mrs. Walker, Nurse King, Coach Sanford, Mrs. Cauthen, Mr. Souders, and Mrs. Underwood with a shout-outs from parents this week! We love celebrating our teachers & staff!! Let Mrs. Damron know about the great things happening with your child at EES! #thisiseula #eeswimmingtogether🌊 🎉🏴‍☠️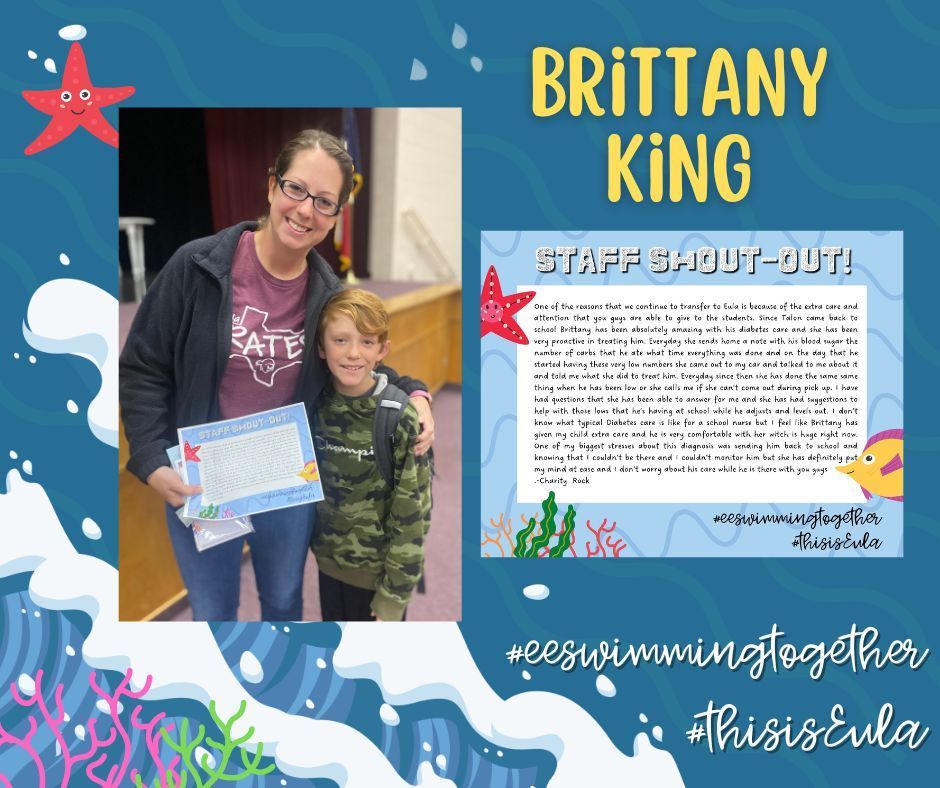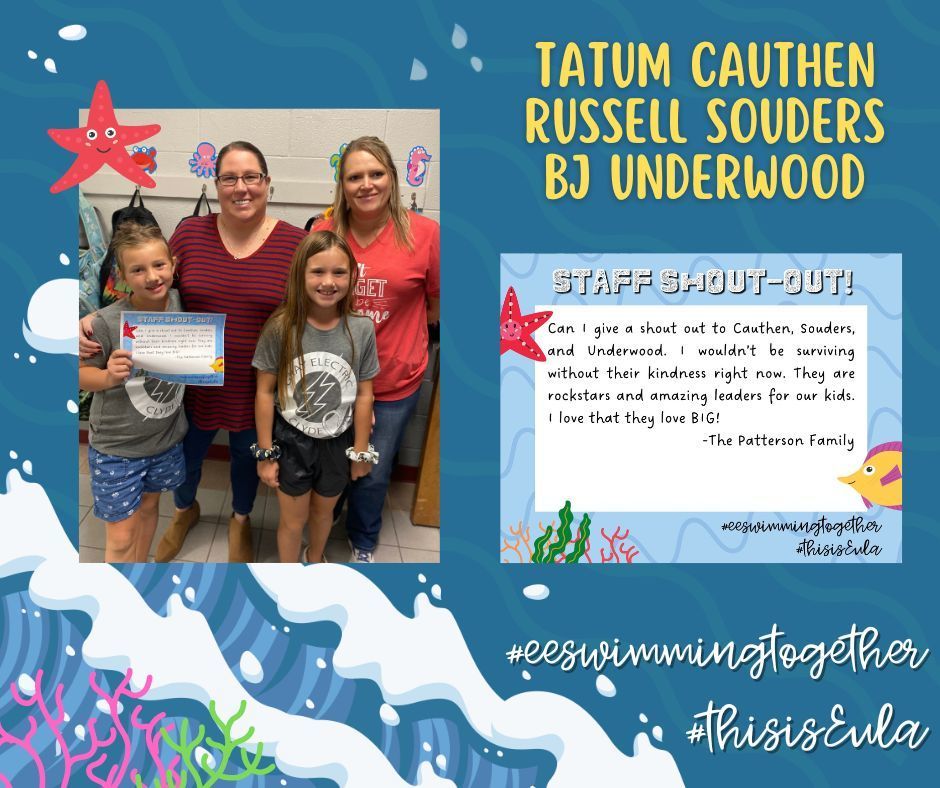 Congratulations to Chief Williamson for being named Difference Maker of the Month for August at the elementary school! Chief Williamson was nominated by his colleagues for making a significant difference in the lives of our students & staff everyday! 🏴‍☠️🎉👏🏼 #thisiseula #eeswimmingtogether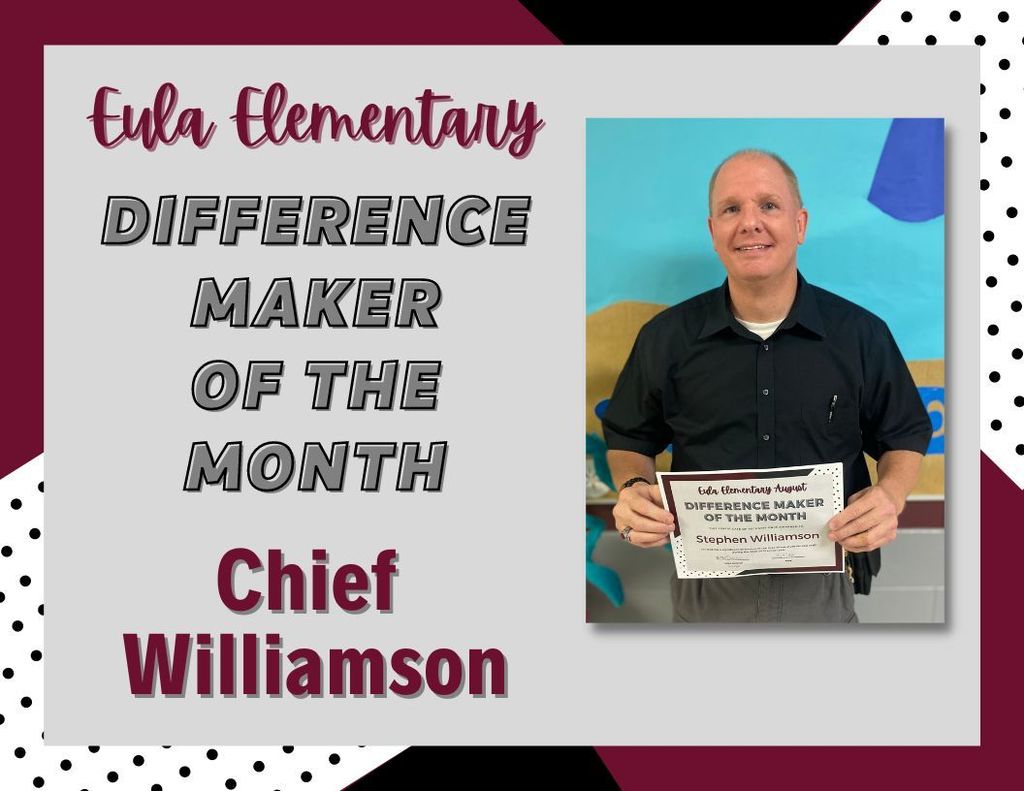 Hawley XC 8th grade girls results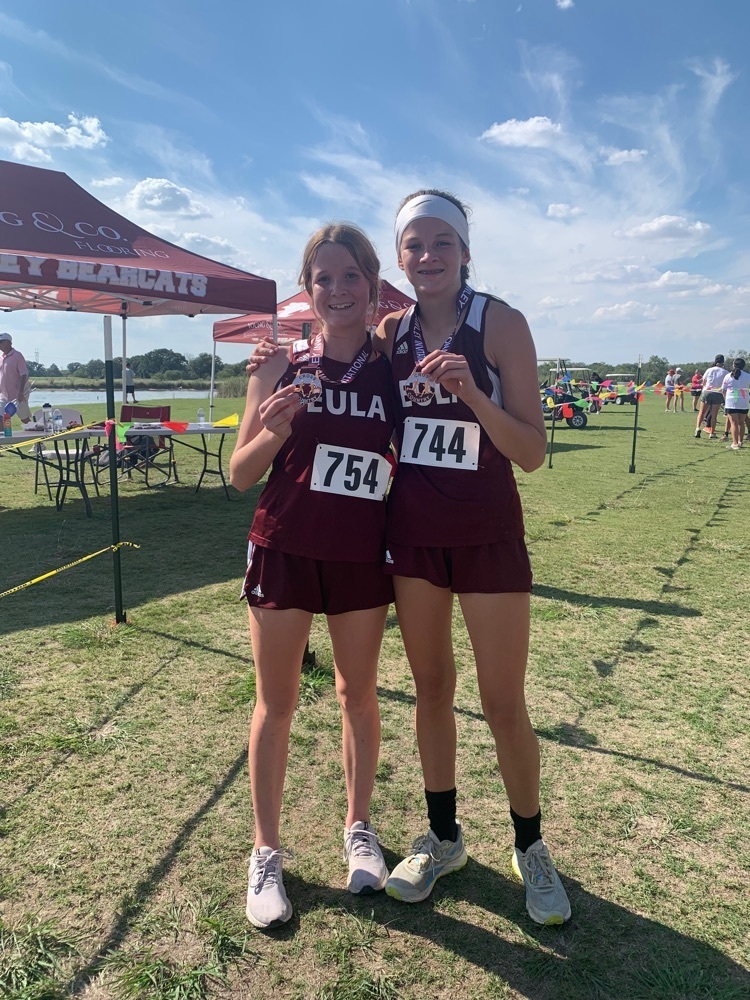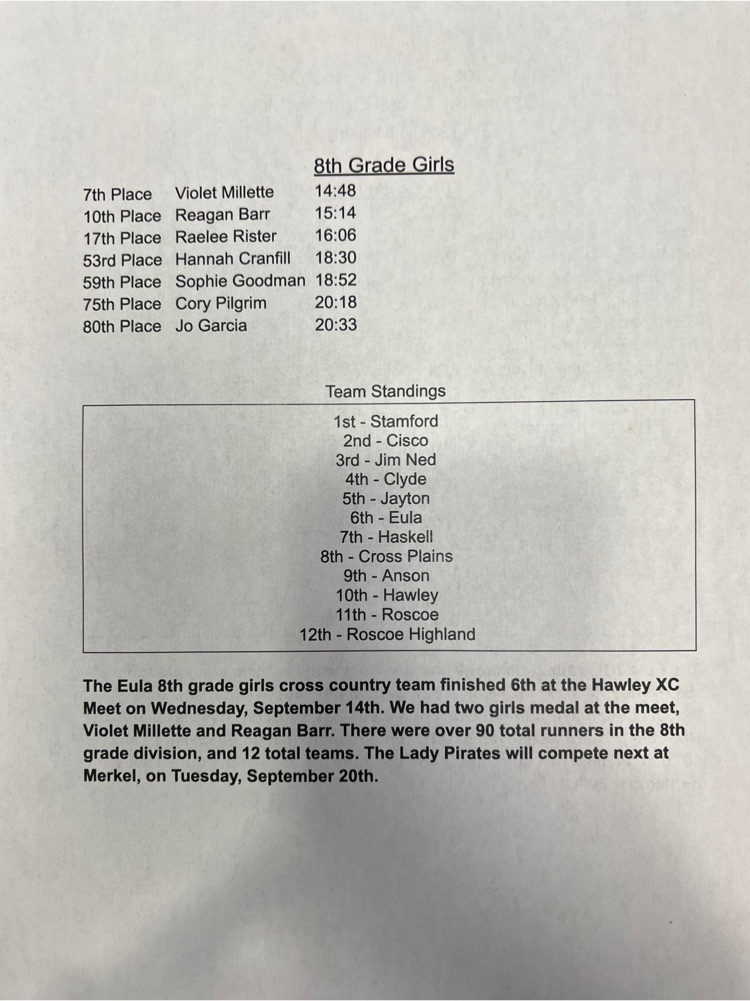 Hawley XC Meet 7th grade girls results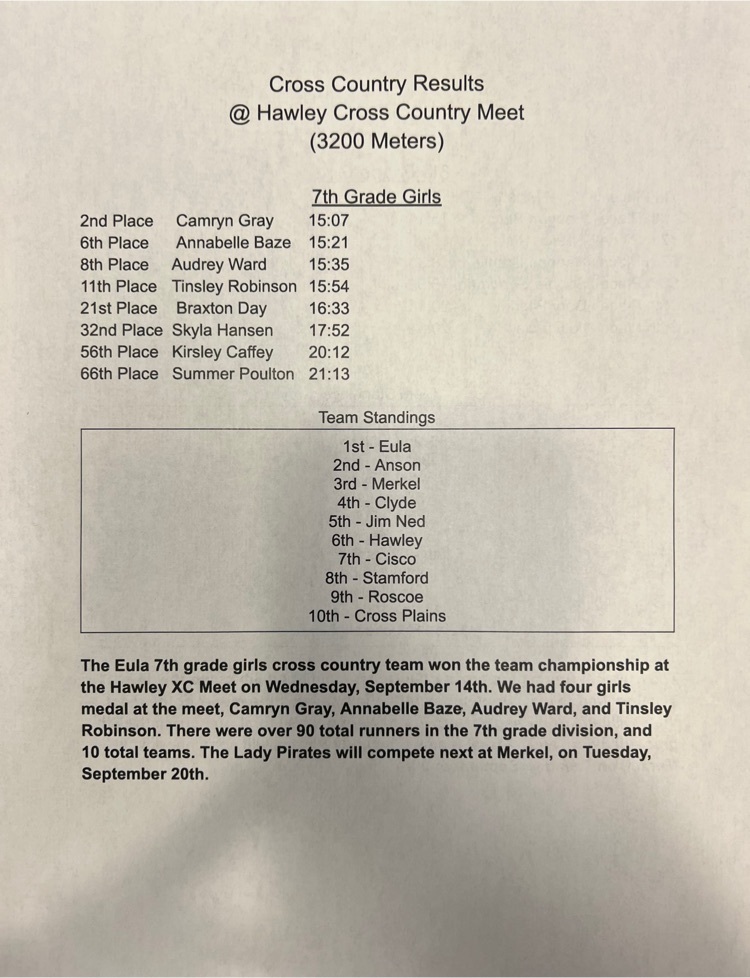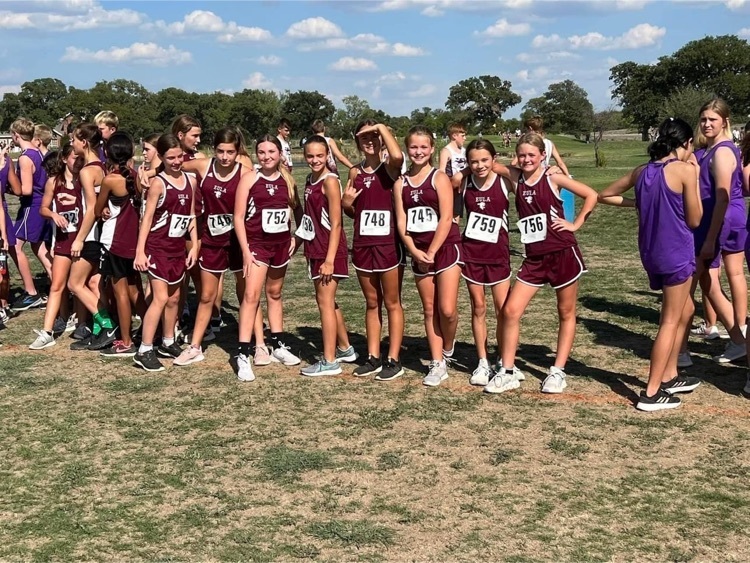 Eula Pirate XC tied for 2nd Place @ the Hawley Meet this morning. Way to go guys! #thisiseula #roadtoroundrock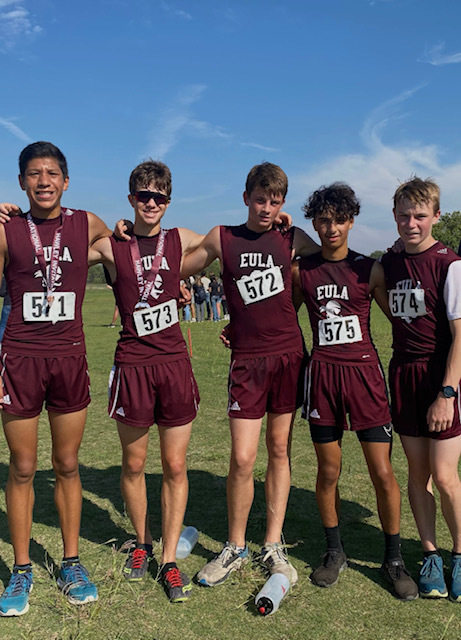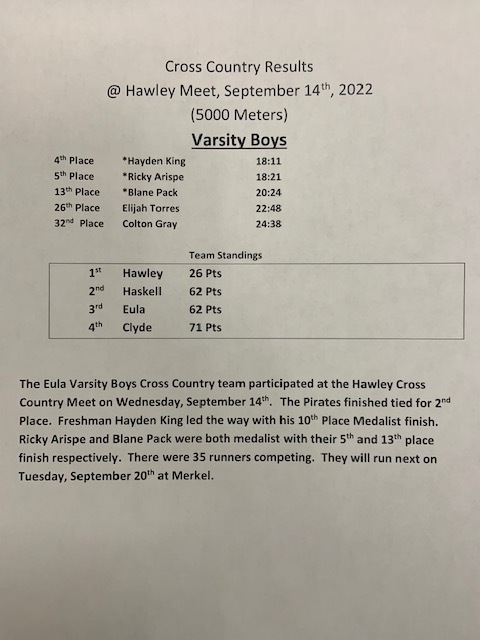 Lady Pirate Cross Country wins the Team Championship at the Hawley XC Meet! Way to go Ladies! #thisiseula #roadtoroundrock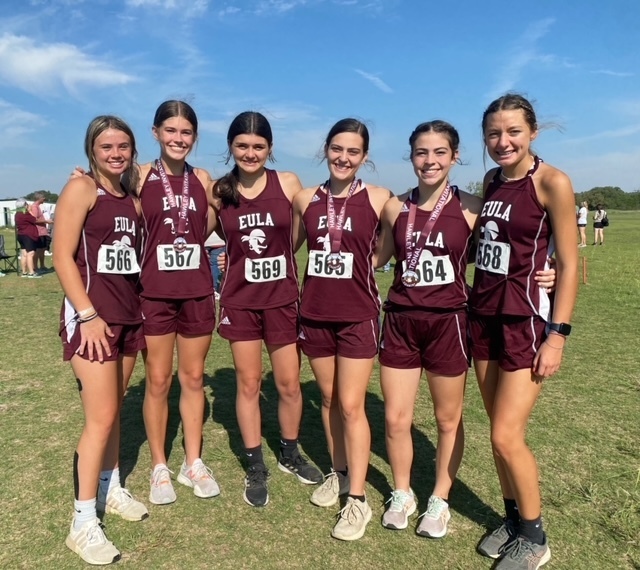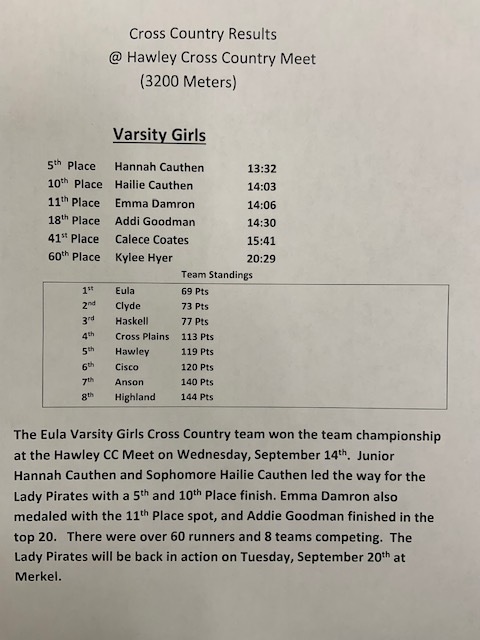 Mrs. Millette is culminating her "How To" essays with a fun activity where a student reads their instructions to a partner who completes the task exactly how it is explained. Fun to watch!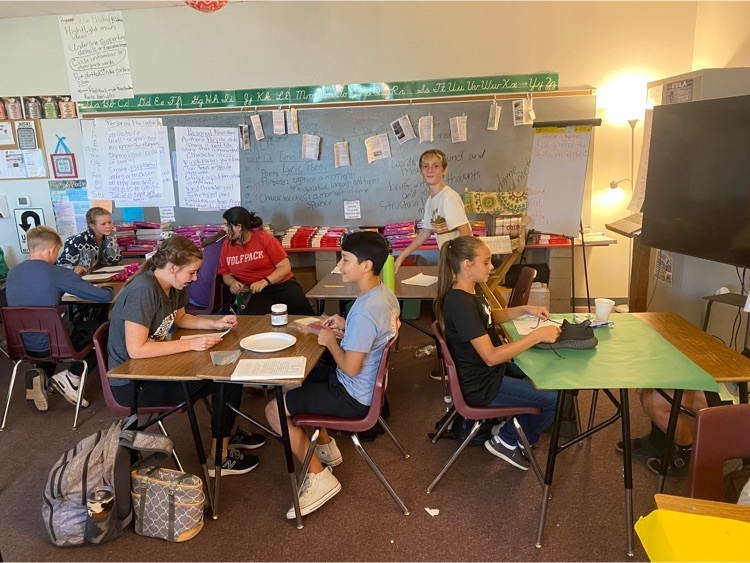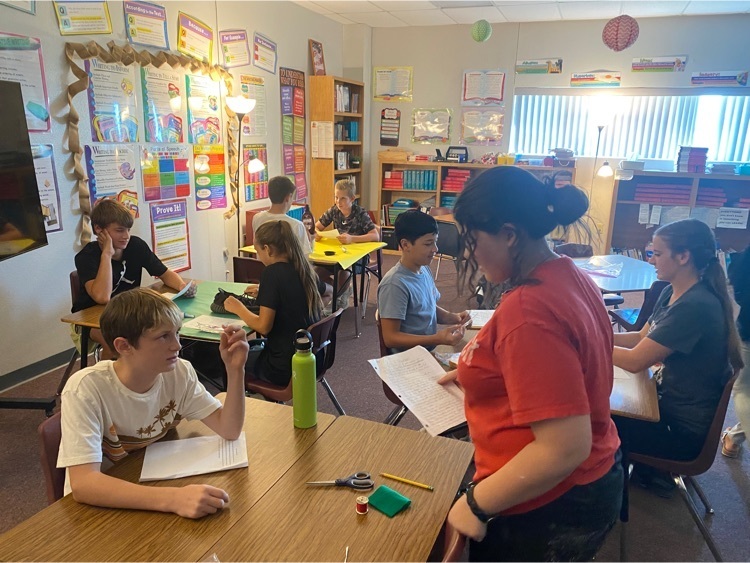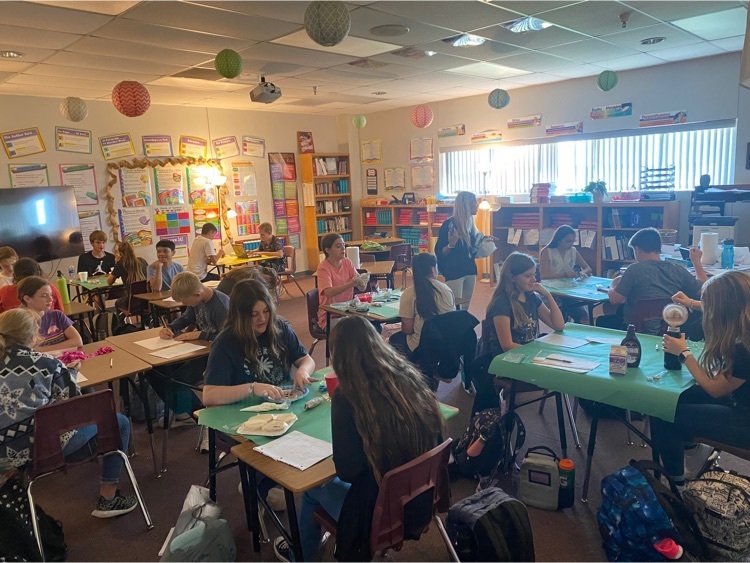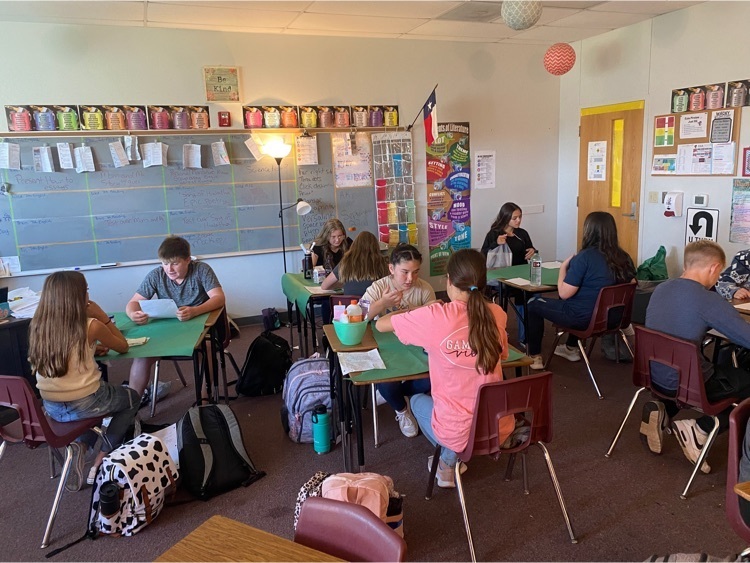 Awesome Attitude- 9/9 Back Row- Liam U(3), Leo D(4), Elam C(4), Aidan S(5) Front Row- Michayla G(PK), Leylanni T(K), Lily S(2), Emerson W(1)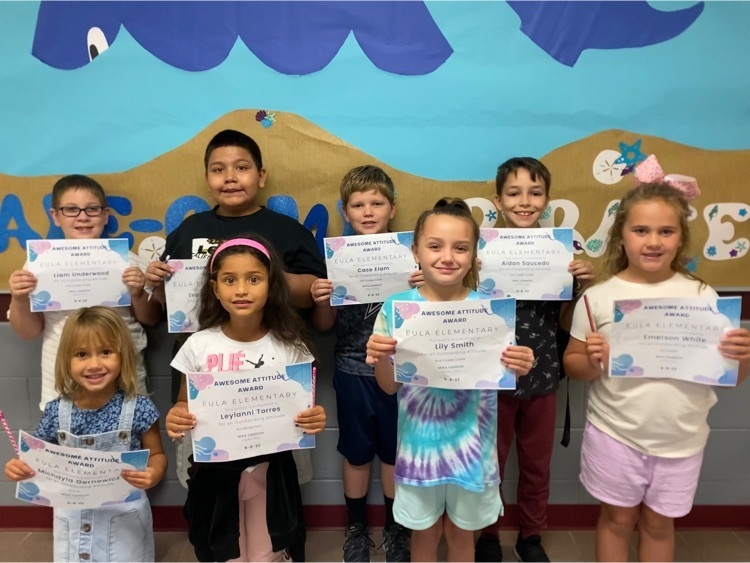 Presenting 9/11 projects with Mrs. Patterson.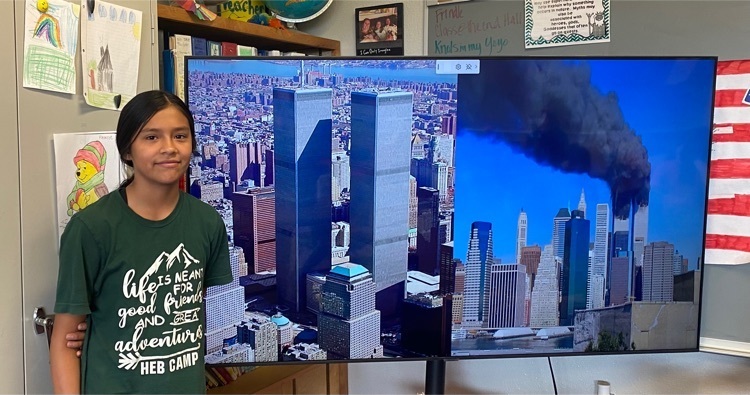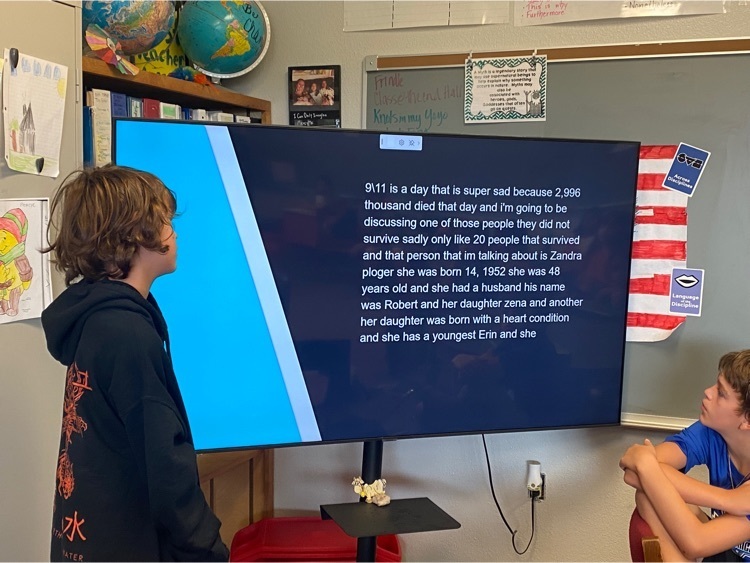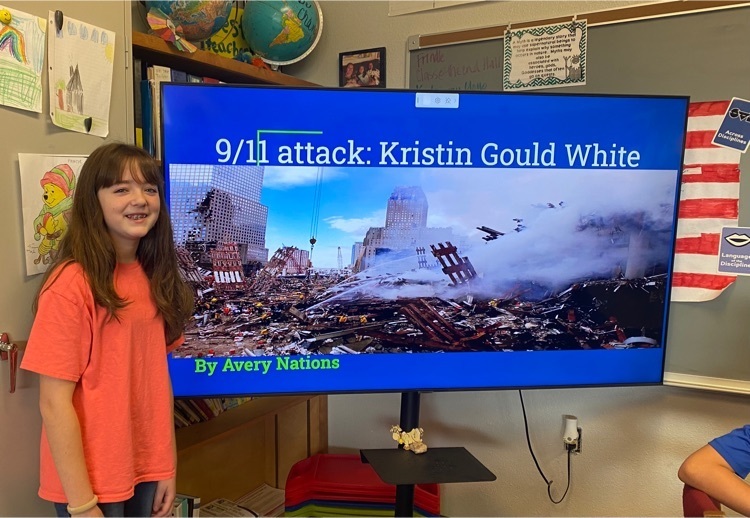 Eula Cross Country will compete at the Hawley Invitational on Wednesday, September 14th. The race will be held at Twisted Oaks Golf Course (7932 Private Road 3521, Hawley TX 79525) Approximate Race times (rolling schedule) are as follows: 9:00AM JV Girls 9:20AM Varsity Girls 9:40AM Varsity Boys 4:00PM 8th Girls 4:20PM 7th Girls 4:40PM JH Boys Good luck Pirates & Lady Pirates! #thisiseula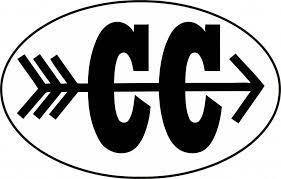 Calling all Mini-Cheerleaders!📣🏴‍☠️🎉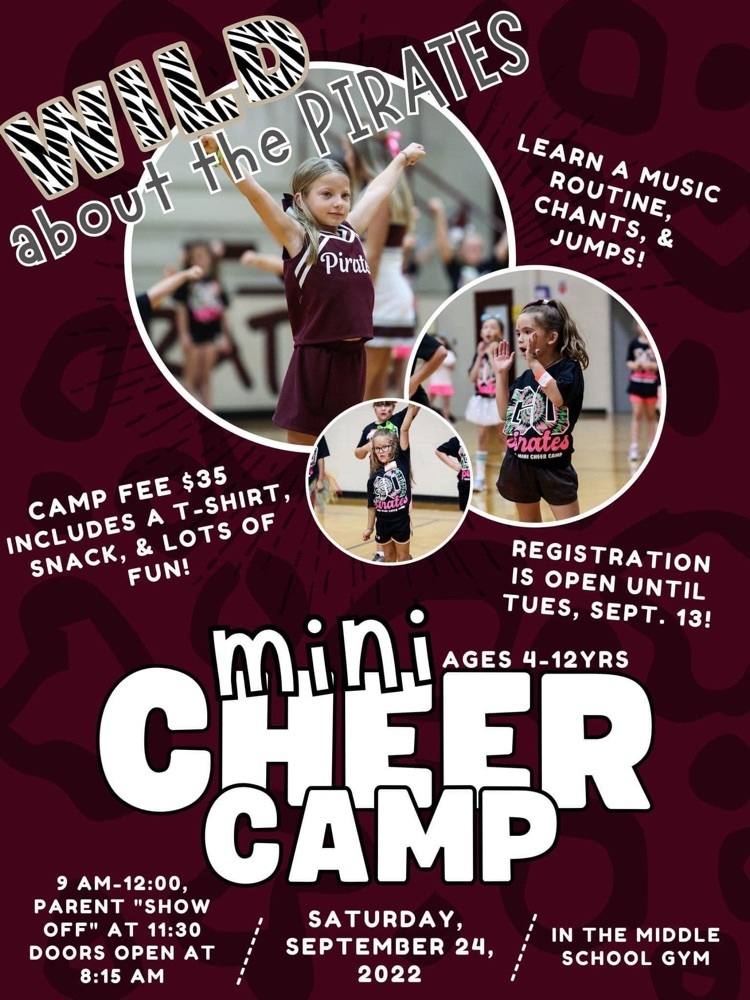 The UPC cleaned house at the Bocce tournament today!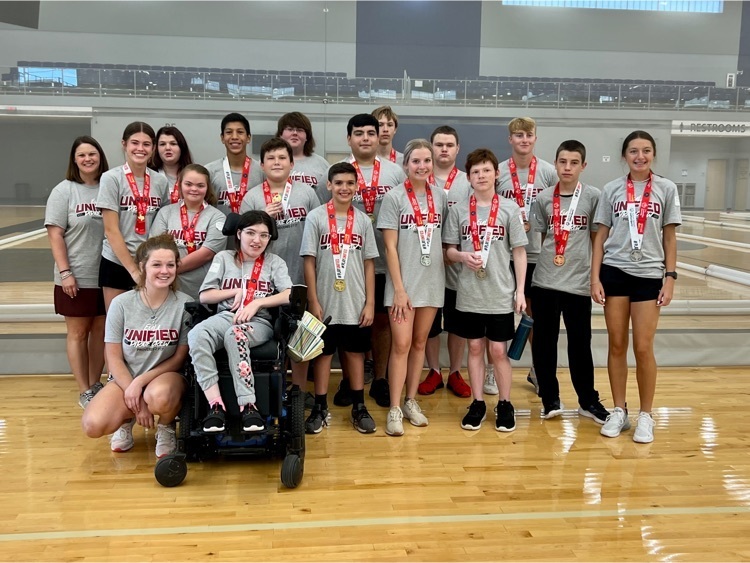 Senior Parents- There will be a Project Graduation Meeting on Wednesday, September 14 at 6:00pm in the High School Cafeteria.
We were so excited to surprise Ms. Newton with a shout-out this week! We love celebrating our teachers & staff!! Let Mrs. Damron know about the great things happening with your child at EES! #thisiseula #eeswimmingtogether🌊 🎉🏴‍☠️
Tomorrow is our elementary Grandparents' Breakfast at 7:00am! Parking will be at the rock gym and behind the elementary cafeteria.

Senior Blane Pack has been recognized for Excellence in Academic Achievement by the College Board. His PSAT score was in the top 10% of all students tested, as well as a GPA over 3.5. Great job Blane!! #thisiseula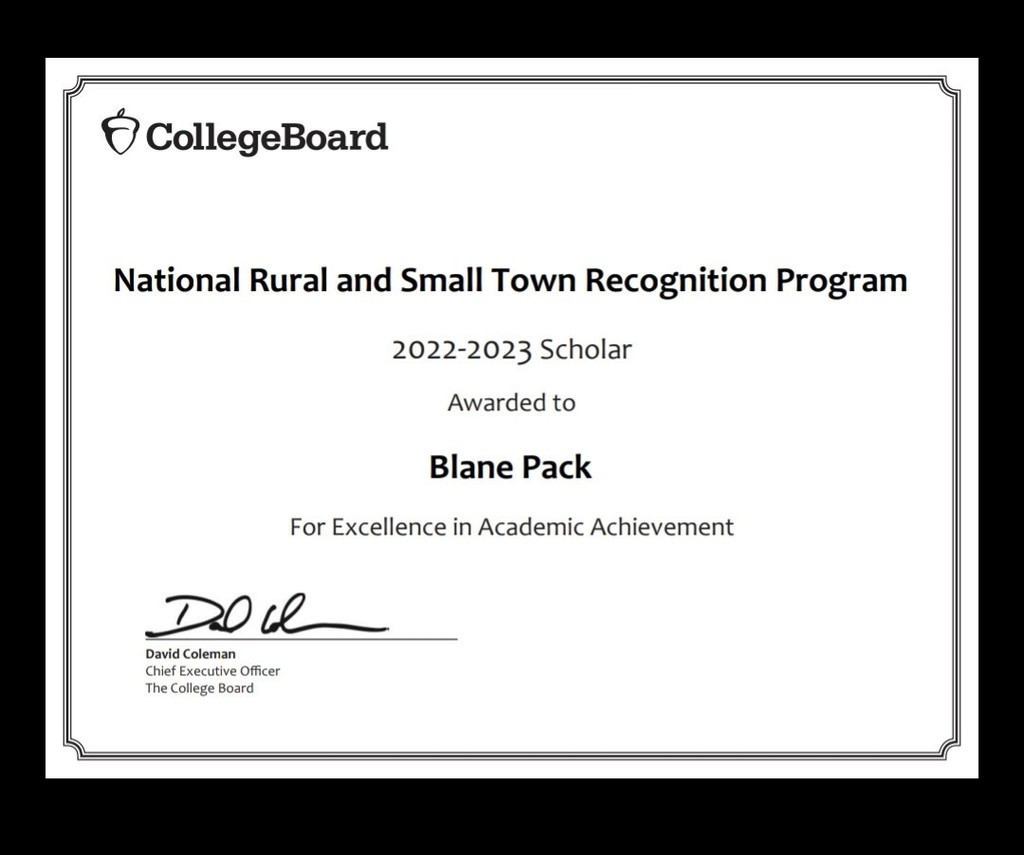 EULA HIGH SCHOOL fans! Head's up! Your NEW 24/7 EULA HIGH SCHOOL Sideline Store is officially up and running. To celebrate, we're offering fans an epic, month-long promotion--25% OFF sitewide when you use code SPIRIT. Stop reading and start shopping to score the latest fan wear and accessories. Then get out there and cheer on your team. Go EULA HIGH SCHOOL!
http://sideline.bsnsports.com/schools/texas/clyde/eula-high-school
Working on 9.11 projects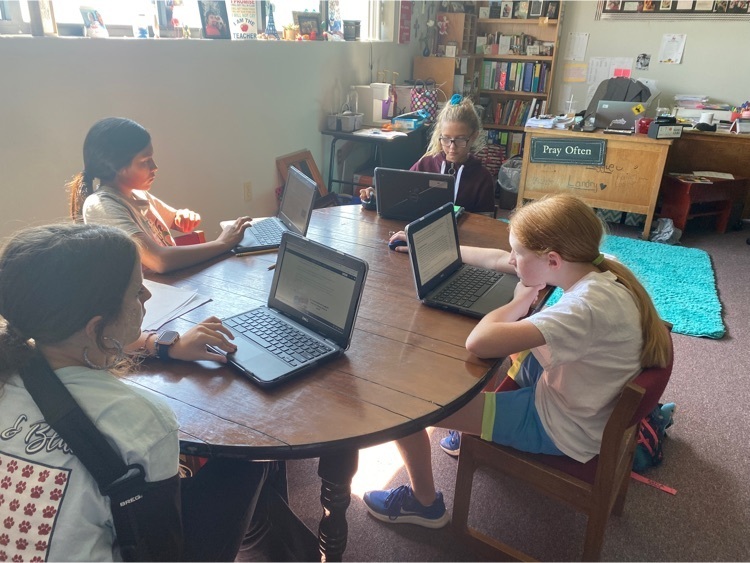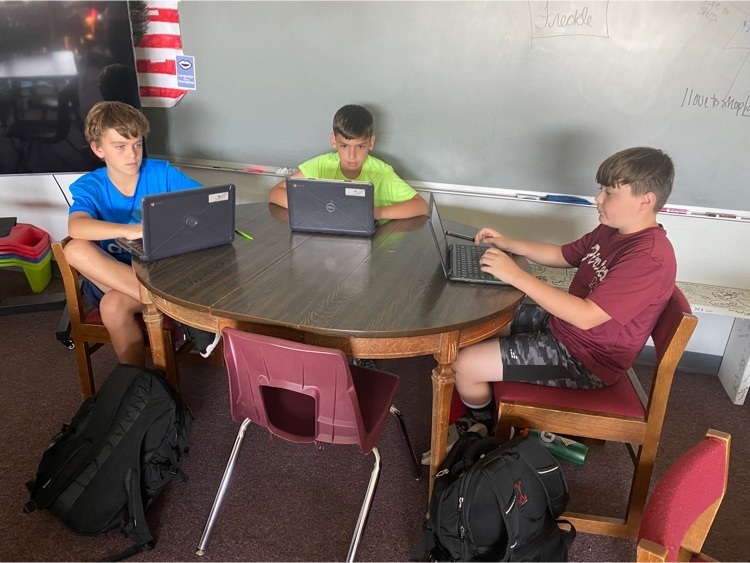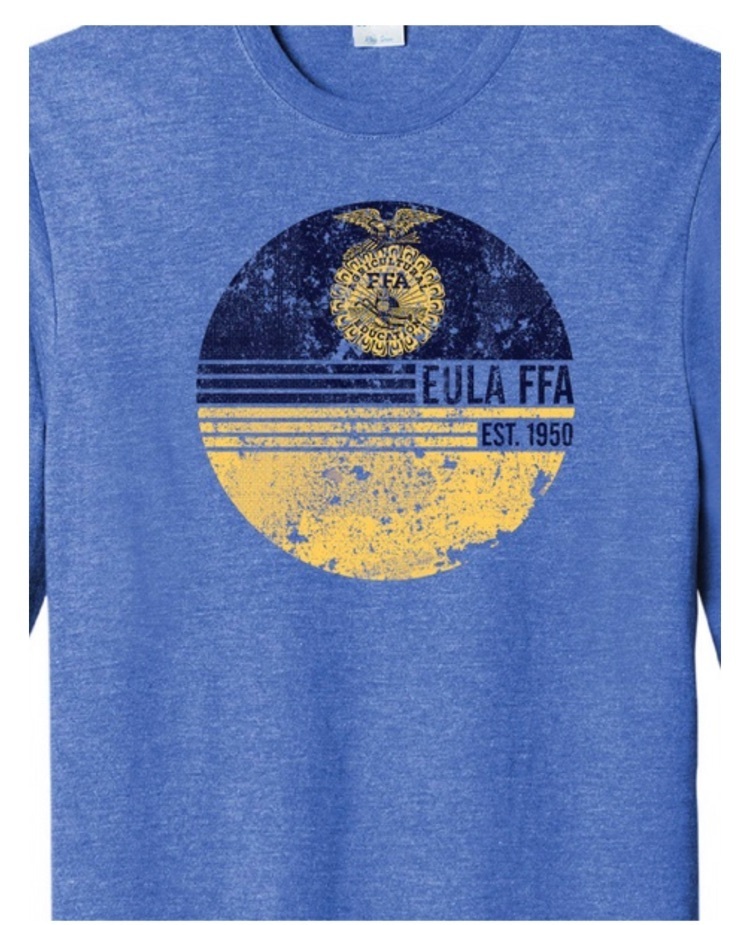 JH CC pictures from yesterday's meet. Congrats to all runners yesterday, great job!!