What is more anticipated in the Eula community each year than the beginning of basketball season? Nothing, of course! At Eula, calendars are marked and plans are made based on when the basketball season begins.
This year's season kicks off with Meet the Pirate night on Thursday, October 28th with a tailgate supper at 6:00. The Eula Pirate Booster Club has requested that you RSVP if you plan to attend. Also during Meet the Pirate night, the Little Pirates will get to meet their Big Pirate and have their pictures taken together. Then, all the Pirate and Lady Pirate cross country and basketball teams will be introduced. Immediately after those introductions, the basketball girls will have a short intersquad scrimmage, followed by the boy's intersquad scrimmage.
The Lady Pirates will start the season play on October 30th with a scrimmage in Ballinger at 10:00 am. The Pirates first basketball action will be a scrimmage against Jim Ned on November 10th at 5:00 pm.
There have been several changes in the coaching staff at Eula. Coach Josh Fostel is a familiar face as a head basketball coach, but this year he's going to be heading up an entirely different group of players. Coach Fostel will be the girls head basketball coach. Coach Shae Sanford will step up from his position as Fostel's assistant coach to lead the boys basketball teams as their head coach.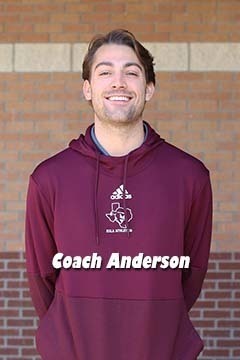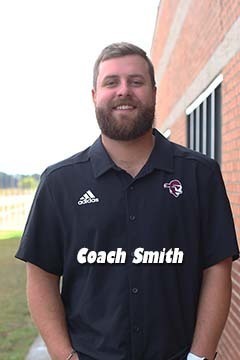 Eula basketball also has two new coaches joining the team this year. Aaron Anderson has signed on to fulfill the role of assistant HS boys coach. Coach Anderson comes to Eula from Lamesa ISD where he was the assistant varsity boys coach. The second new coach is actually a former Eula Pirate himself. Cutter Smith graduated from EHS in 2014 but has returned to his alma mater to be the assistant HS girls coach under his former coach, Coach Fostel. Coach Smith had been a HS boys coach at Anson ISD for the past two years. Coach Tanner Thompson will again lead the JH boys basketball teams, while Coach Jayton Thompson leads the JH girls basketball teams.
When asked about their expectations for this year's season, both head coaches were optimistic that their teams would have a successful season. Coach Fostel has two starters returning on the varsity girls team and several strong players moving up to start this year. He looks forward to his team doing well in our district, but expects there to be some stiff competition at the regional level. Coach Sanford also has two starters on the varsity boys team returning with several strong players moving up this season. He expects that his team will come out strong and advance deep into the playoffs.
Be sure and stay up to date with all of the Eula basketball teams on the school's website in the Scores and Schedules section. Both JV/Varsity and JH schedules can also be found on the Athletics/Basketball page and are listed below: